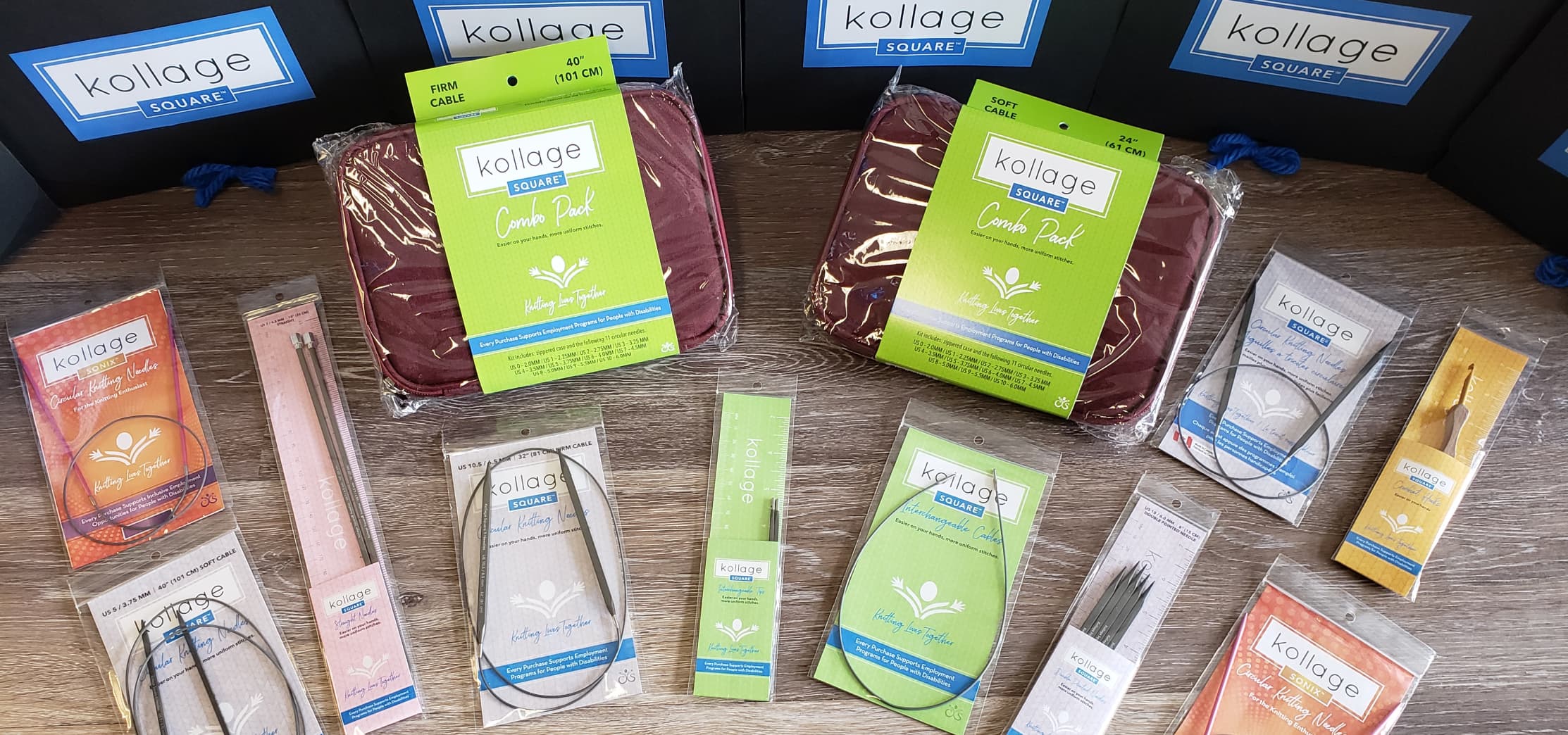 kollage SQUARE™ Needles: Our Product Lineup
July 6, 2020
Now that we've introduced ourselves to you and answered some of the most frequently asked questions, we'd like to share our product lineup with you. We are committed to producing high-quality needles and hooks free from defects. One of the things that makes us different from our competitors is that we offer a lifetime warranty for all manufacturing defects on our products. We want you to love your Kollage hooks and needles today, tomorrow and forever!
Circular Needles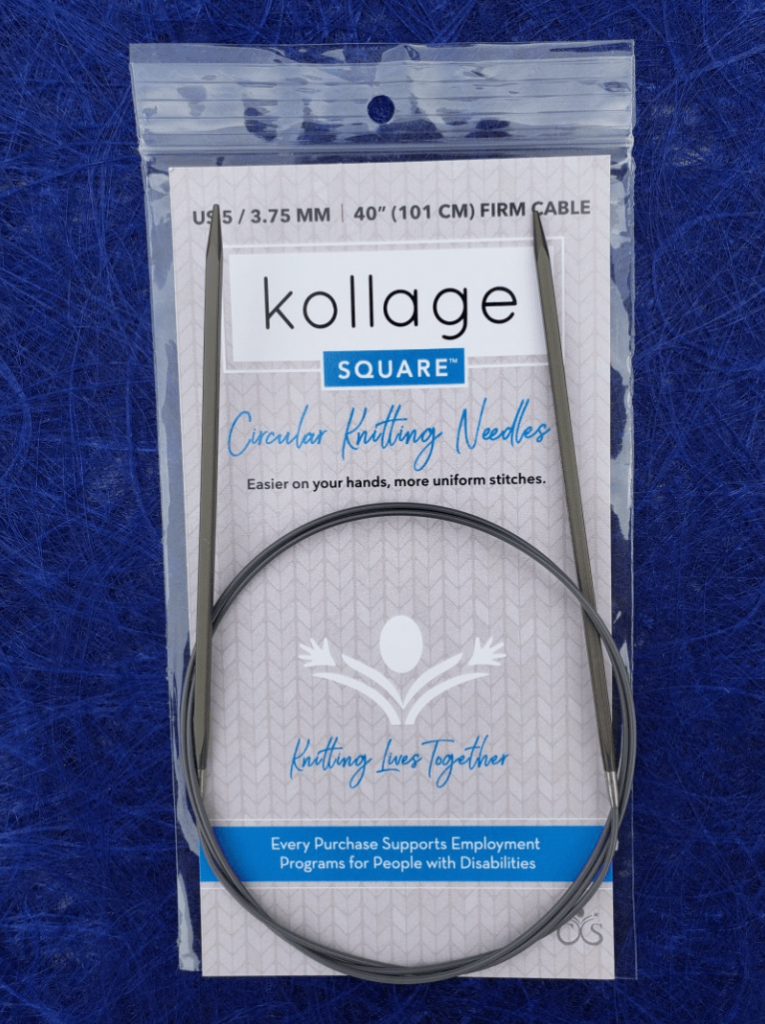 These are the needles that started it all! Our signature Square™ needle tips are made of anodized aluminum and each set of tips is laser-etched with sizing, meaning the information will never rub off! The firm cables feature our unique swivel connector design and the soft cables are perfectly flexible for a variety of knitting projects. Our circular needles are available in sizes US0-US11 (2.0-8.0mm) and in a variety of cable lengths (9", 16", 24", 32", 40", 47" and 60"). Find the perfect needle for every project!
Circular Needle Sets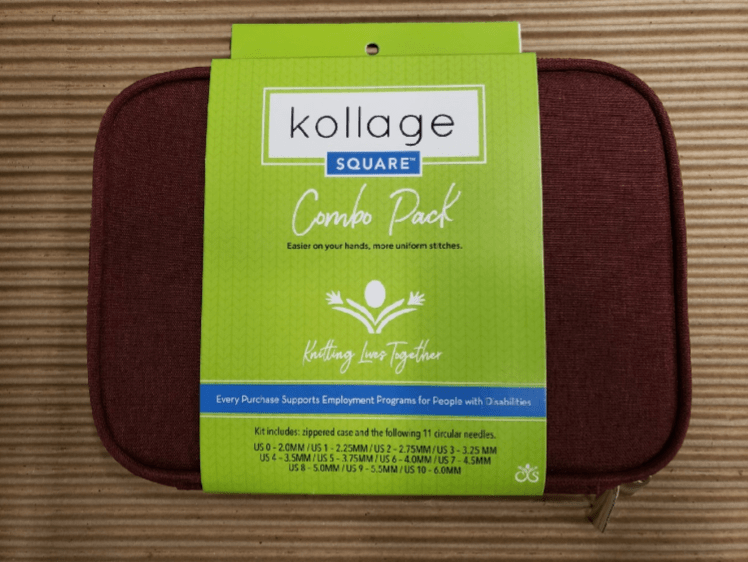 Our Square™ Circular Needle Sets are one of our most popular items. The Circular Needle Sets include 11 needle sizes (US0-US10/2.0-6.0mm) and are available in either our soft or firm cables in fixed 24", 32" or 40". The Square™ Circular Needle Sets come packaged in an attractive zippered storage case, keeping all the needles neat and tidy. We think this is the perfect set for new knitters and it makes a great gift for birthdays, holidays, or anytime!
Sonix Circular Needles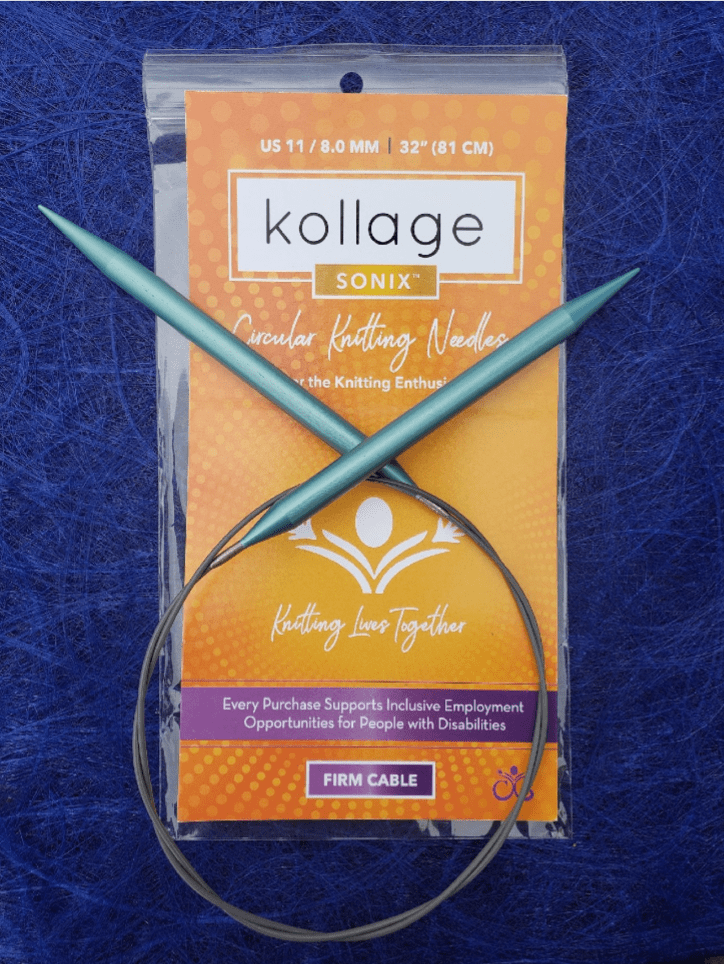 Did you know we make round needles? It's true – in addition to our signature square-shaped needles we also proudly offer our Sonix Circular Needles. Sonix are made of high-grade aluminum in a titanium color and have precision point tips. We offer both firm and soft cables in sizes US0-US11 (2.0-8.0mm) and in a variety of cable lengths (16", 24", 32", 40", 47" and 60"). If you enjoy our Square™ needles, give these a try as well!
Double Pointed Needles (DPNs)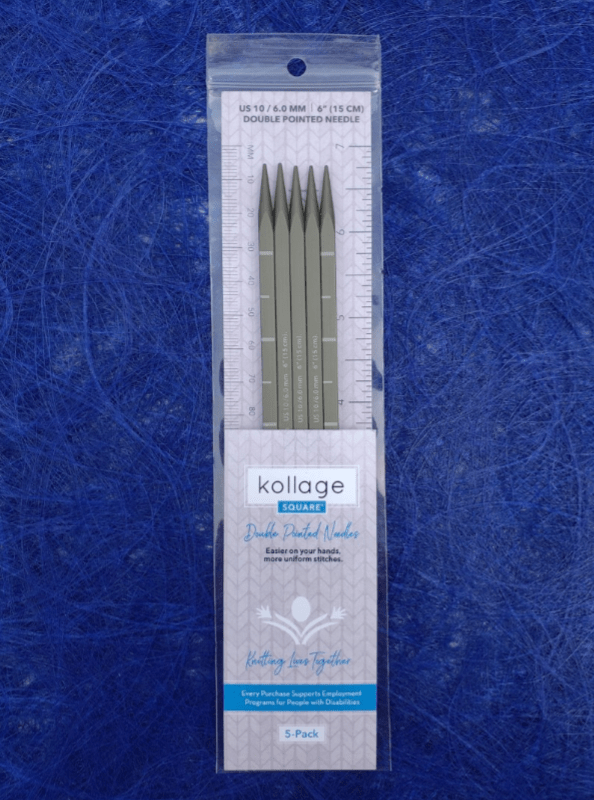 Our Square™ Double Pointed Needles (DPNs) are available in 5", 6" and 7" lengths and in sizes US0-US10 (2.0-6.0mm). Perfect for working small circumferences in the round, our Square™ DPNs are ergonomically designed to minimize wrist pain and discomfort and maximize comfortable knitting time! Plus, our redesigned packaging allows retailers to maximize efficiency for needle display. Rulers printed right on the packaging are an extra bonus for your customer (no more desperately searching for tape measures!).
Straight Needles

If you love the simplicity of straight needles you will be happy to know we've got you covered. kollage SQUARE™ Straight Needles feature our signature anodized aluminum needle tips, laser-etched with the size so it never rubs off. These 10″ needles are perfect for any project, and the square shape will reduce tension and stress allowing you to knit pain-free for longer! Available in sizes US2-US11 (2.75mm-8.0mm).
Crochet Hooks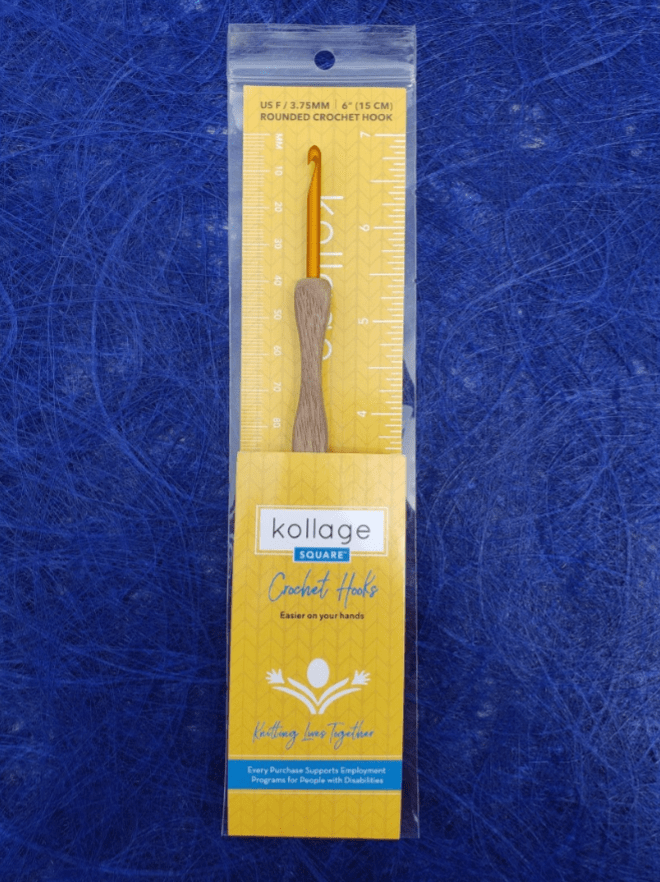 Each of our Square™ Crochet Hooks have a beautifully hand-crafted, American Walnut wood handle and come in both pointed and round tips. The square handles are ergonomically designed to decrease stress and strain for those who love to crochet. Our hooks are available in US sizes A – I (2.0 – 5.5mm).
Interchangeable Sets and more!
We're currently hard at work manufacturing our interchangeable sets and a few other new sets so that you'll have everything you need to craft a variety of projects right at your fingertips. We'll be adding these products here as they come online!
If you're interested in learning more about our product lineup, sign up for our newsletter, and follow us on Instagram (@kollageneedles) and Facebook (KollageNeedles).