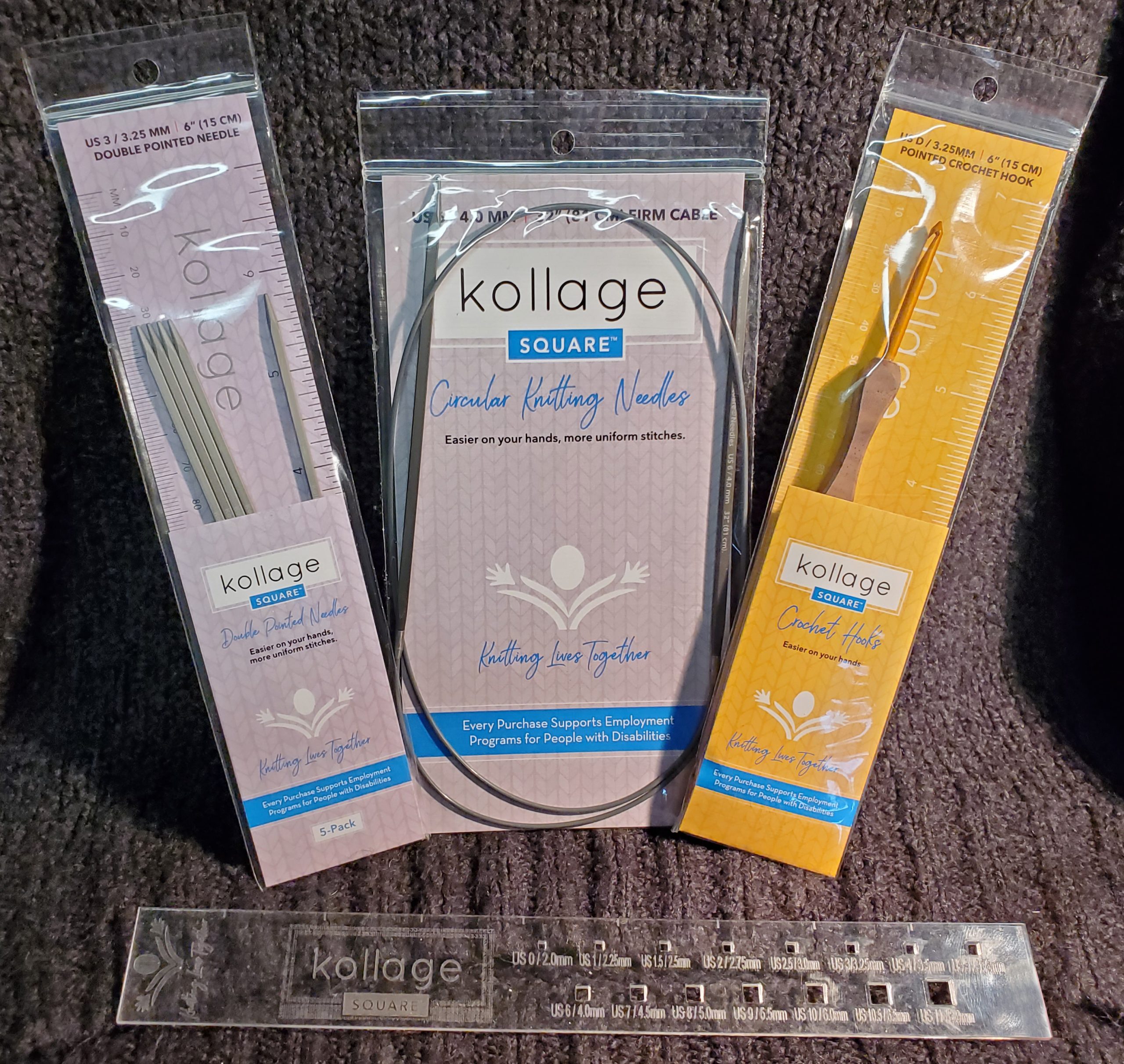 We are slowly releasing some great accessories to compliment your kollage SQUARE™ needles collection.
Laser Etched key chain, with kollage logo
Holiday pack special order with bonus SQUARE™ Gauge ruler
Our exclusive SQUARE™ gauge ruler in clear or black Etched plastic. Includes marks for measurements and square holes to easily select the needle size you need.
Accessory set – specially made for someone just starting to knit. Kit includes a handy pouch, needle or crochet hook, scissors, markers and ruler.
Mini Pouch – For DPNs, crochet hooks, and more, make sure to protect your tools!
Keep checking the website, new items are coming every month.