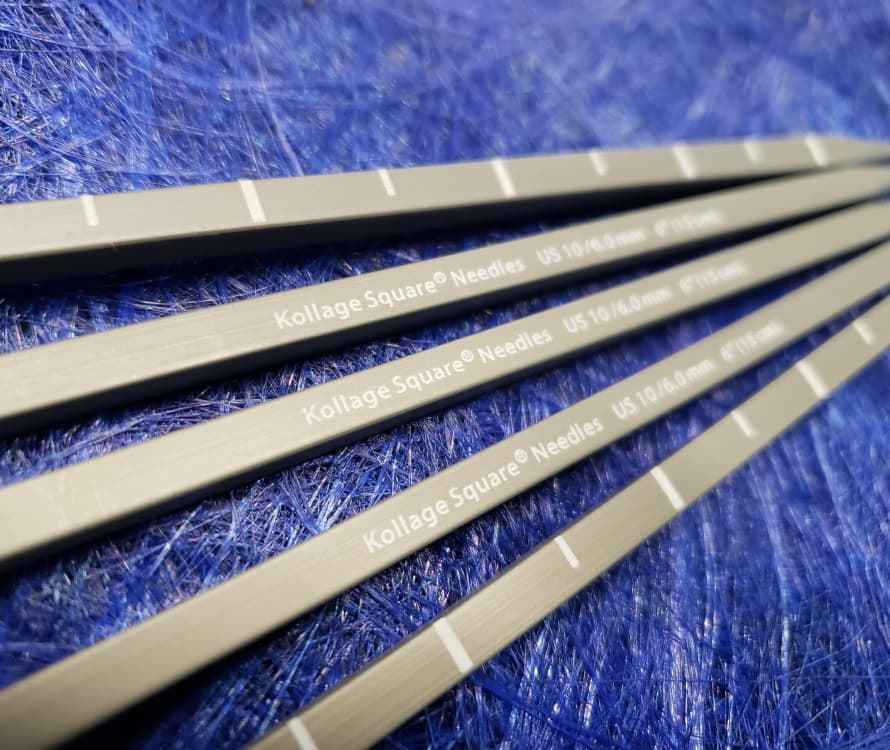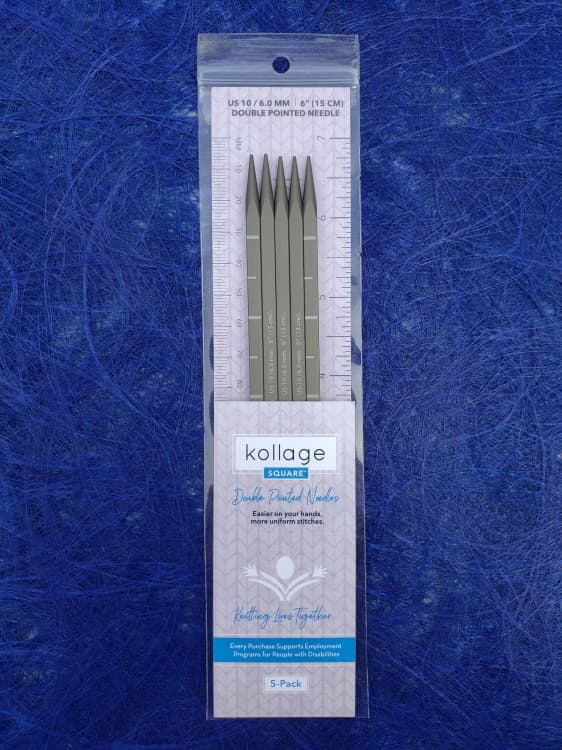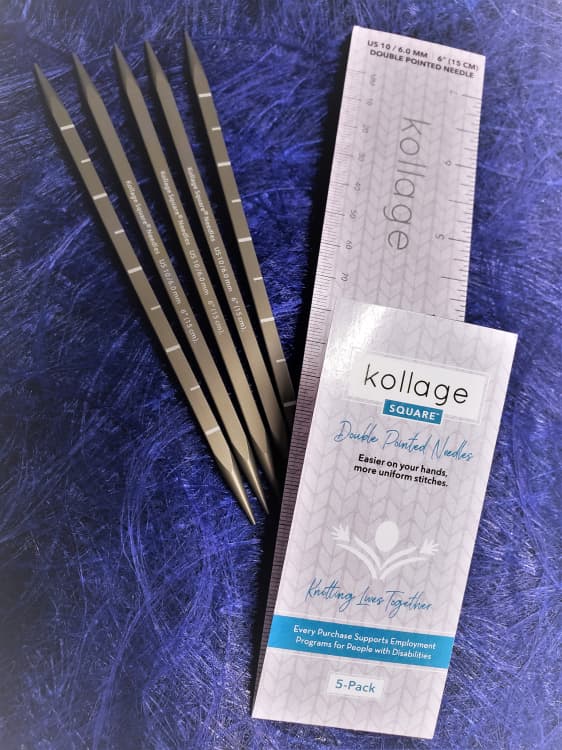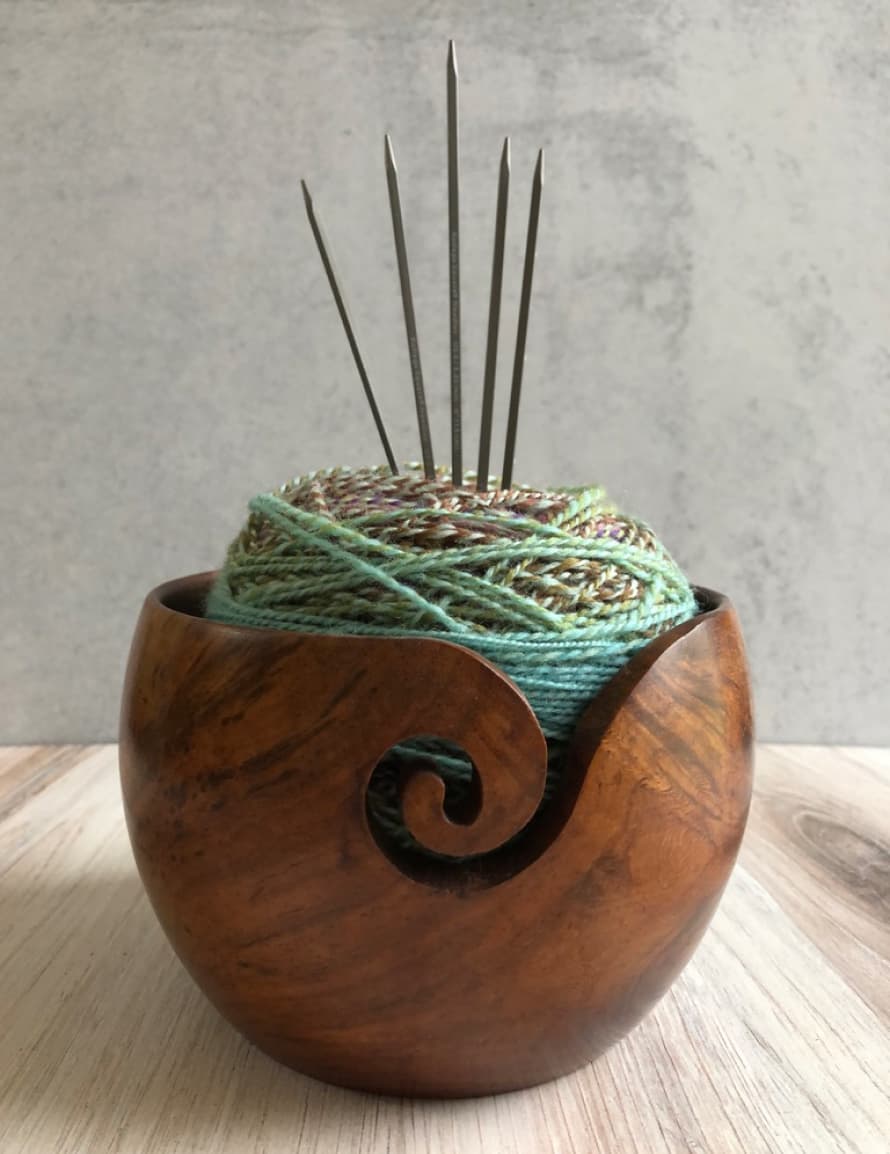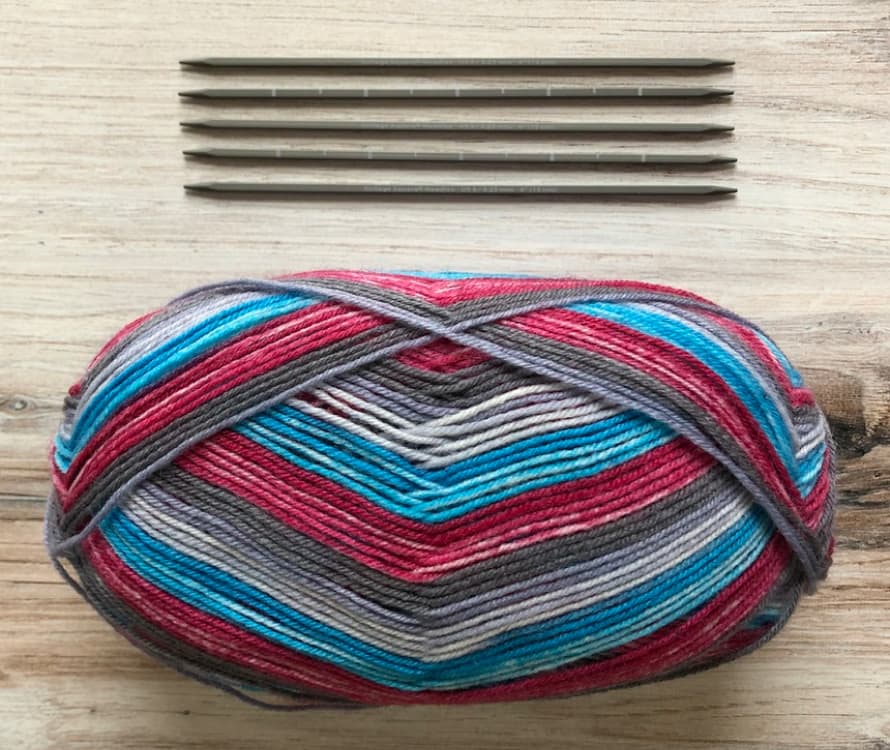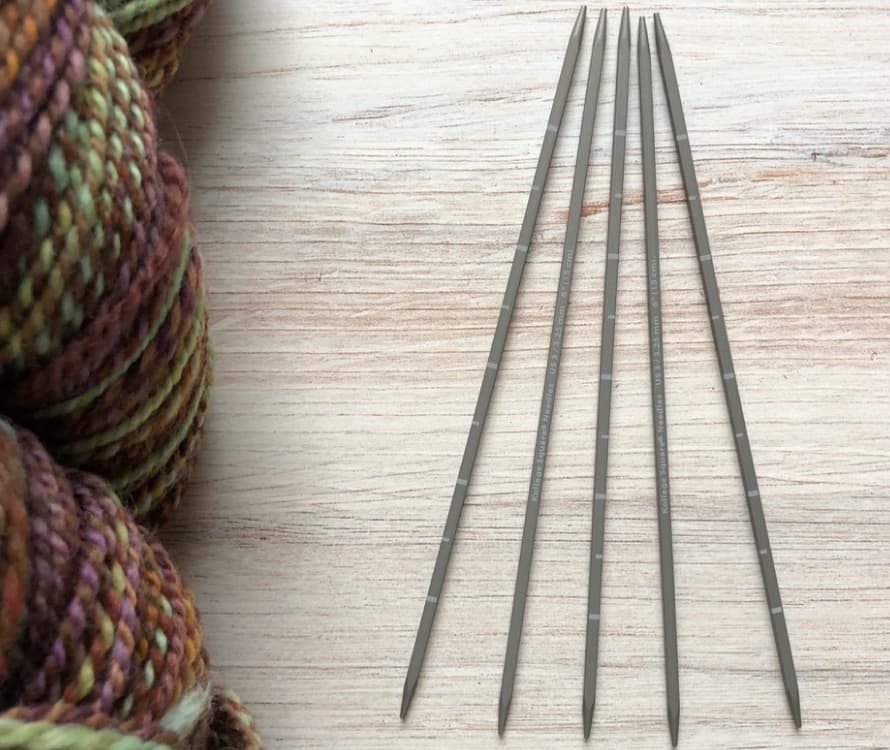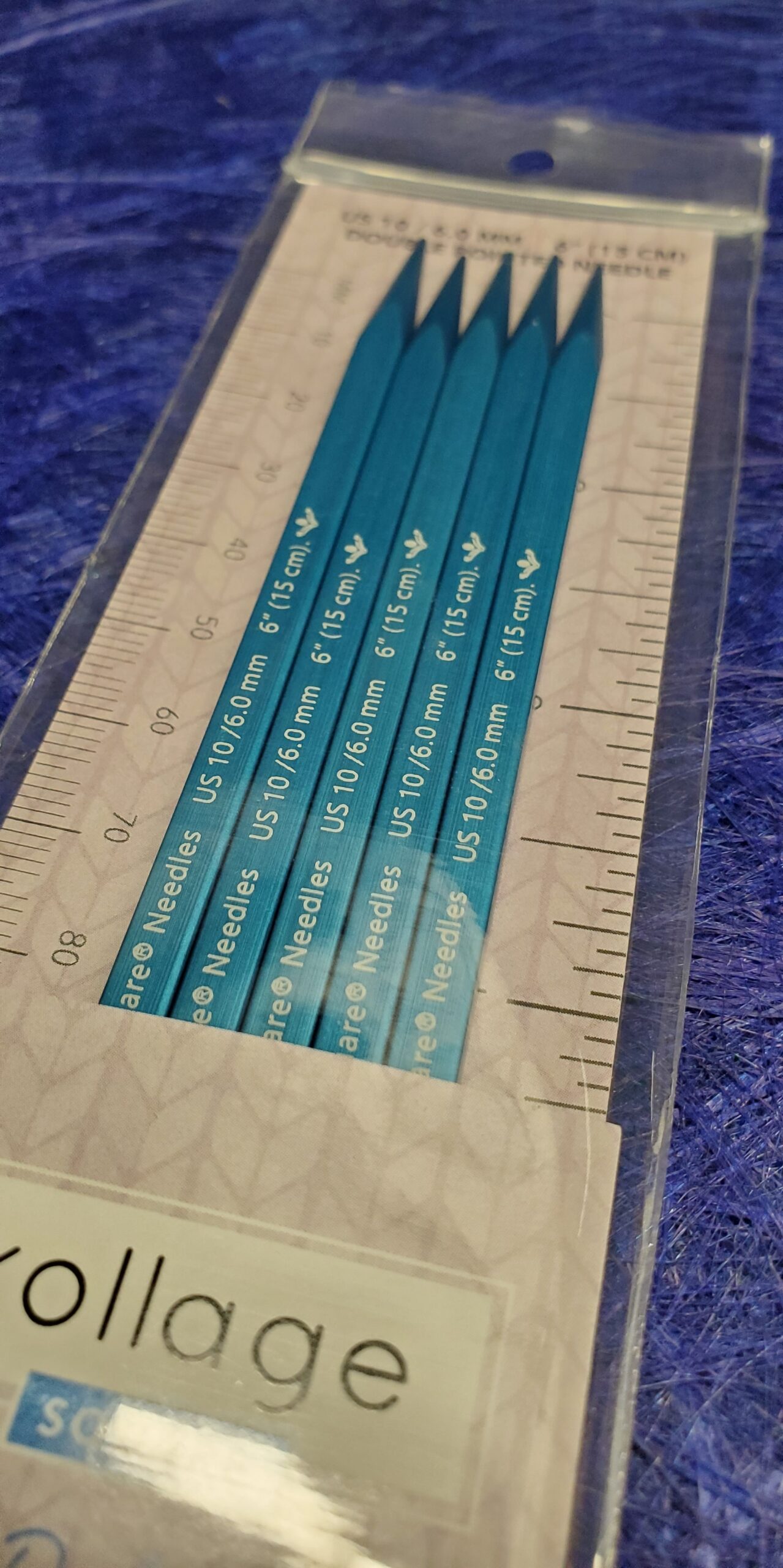 kollage SQUARE™ Knitting Needles are designed to be ergonomically suited to your hands, decreasing stress and strain for those who love to knit. Kollage Needles enable you to knit faster with more uniform stitches and are perfect for slippery yarns or if you knit tightly, and for knitters who have arthritis, carpal tunnel or stiffness in their hands and fingers.
High Quality Aluminium Double Pointed Needles. Pack includes 5 needles. Large range of sizes available. SQUARE™ shape – Easier on your hands, more uniform stitches.
NEW!! — Wait one second, hold the phone! Did you hear the news? Kollage is about to bring a burst of color to our knitting needle lineup, starting with BLUE and GOLD DPNs! We're spicing things up, and we know you'll love it. COMING SOON Fall 2023 release.
High quality product with a lifetime warranty from all manufacturing defects. You're going to love them!
Available Sizes
Double Pointed Needles SQUARE™ MSRP $18.99 Canadian$
5" (127mm)
US 0 (2mm), US 1 (2.25mm), US 1.5 (2.5mm), US 2 (2.75mm), US 2.5 (3mm), US 3 (3.25mm), US 4 (3.5mm), US 5 (3.75mm), US 6 (4mm), US 7 (4.5mm)
6" (152mm) & 7" (178mm)
US 0 (2mm), US 1 (2.25mm), US 1.5 (2.5mm), US 2 (2.75mm), US 2.5 (3mm), US 3 (3.25mm), US 4 (3.5mm), US 5 (3.75mm), US 6 (4mm), US 7 (4.5mm), US 8 (5mm), US 9 (5.5mm), US 10 (6mm)