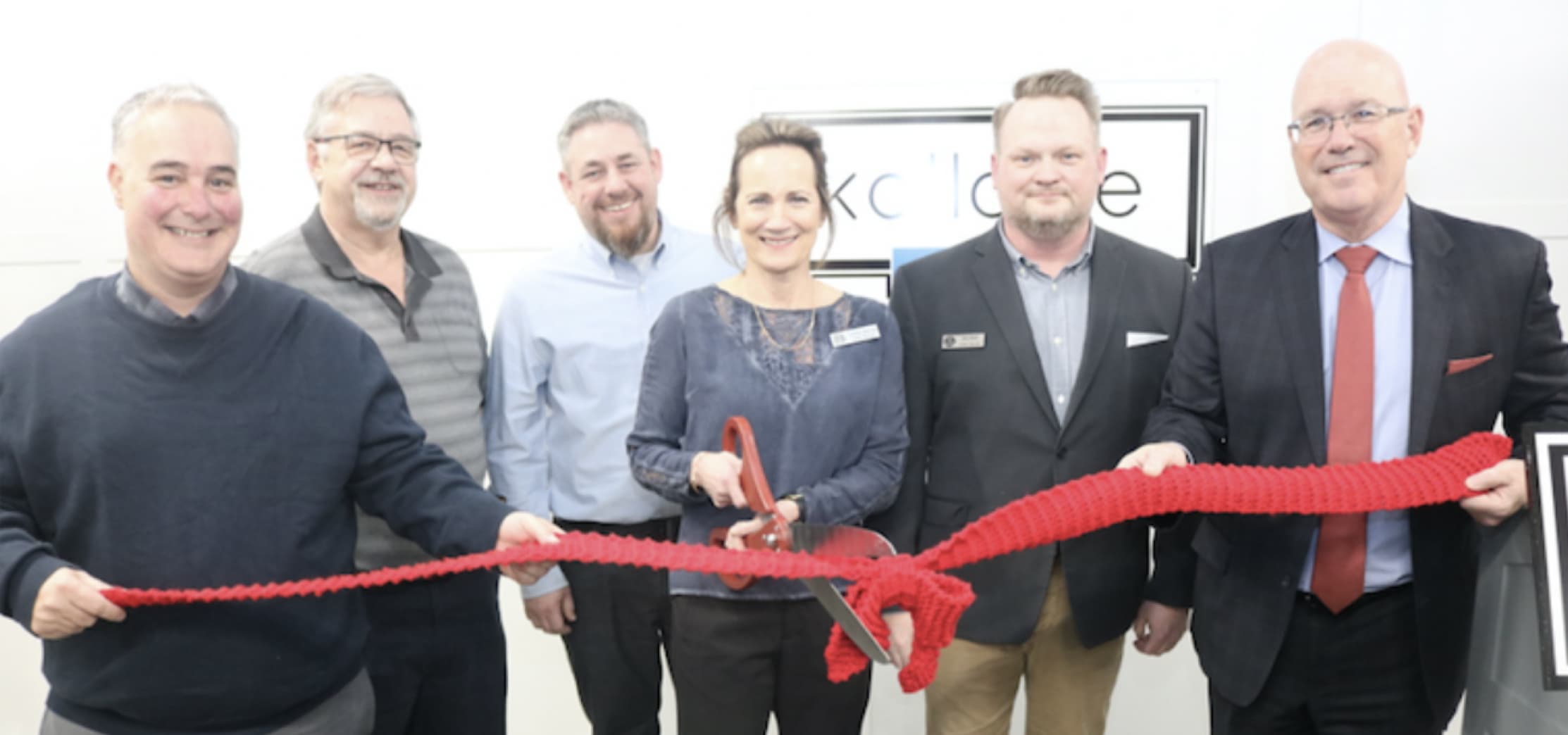 kollage SQUARE™ Needles – Who are we?
July 6, 2020
Hello and welcome to the Kollage crafting family! We're passionate about bringing you the highest-quality knitting and crocheting supplies which are ergonomically designed to keep your wrists and hands happy and pain free. All of our needles and hooks are backed by our top-notch customer service and a lifetime warranty. We look forward to getting to know you better in the future, so today we'll start things out by introducing you to the Kollage team!
So you can put a face to a name, we are (center from L to R): Leonard, Jerry, Cynthia, Dave and we're book-ended by our Mayor Jason Baker and our MPP Steve Clark who joined us at our ribbon cutting ceremony back in January of this year.
You may also have "met" Ryan and Chad in their recent video, sharing what our staff voted as the top ten punniest and best yarn store names!
We're new to the world of crafting – at the end of 2019 kollage SQUARE™ Needles was purchased by Career Services, a non-profit registered charity in Canada dedicated to expanding inclusive employment opportunities for people with disabilities. Most of us have been on the Career Services team for several years.  We are dedicated to providing specialized support to help people with disabilities pursue their work and life goals.
To fund the Career Services' mission, we operate a co-packing industry that employs people with and without disabilities and performs contract packaging for many Fortune 500 companies including Proctor & Gamble, 3M Canada, and Shell Canada. We've been in business for over 45 years.
During those years, we have always searched for the right opportunity to have our own business and product, something that would provide stable funding and support our mission.
Enter kollage SQUARE™ Needles!  We knew this product was special when we heard the many stories of knitters with arthritis or dexterity issues who could continue pursuing their passion while using kollage SQUARE™ needles. We instantly knew, that Career Services' vision of supporting people with disabilities and Kollage's mission to help those with hand and wrist pain were the perfect match. We love being a part of the craft world; but for us, the most exciting part is this: all profits made from manufacturing and selling kollage SQUARE™ Needles go back to our charity to provide and support inclusive employment opportunities!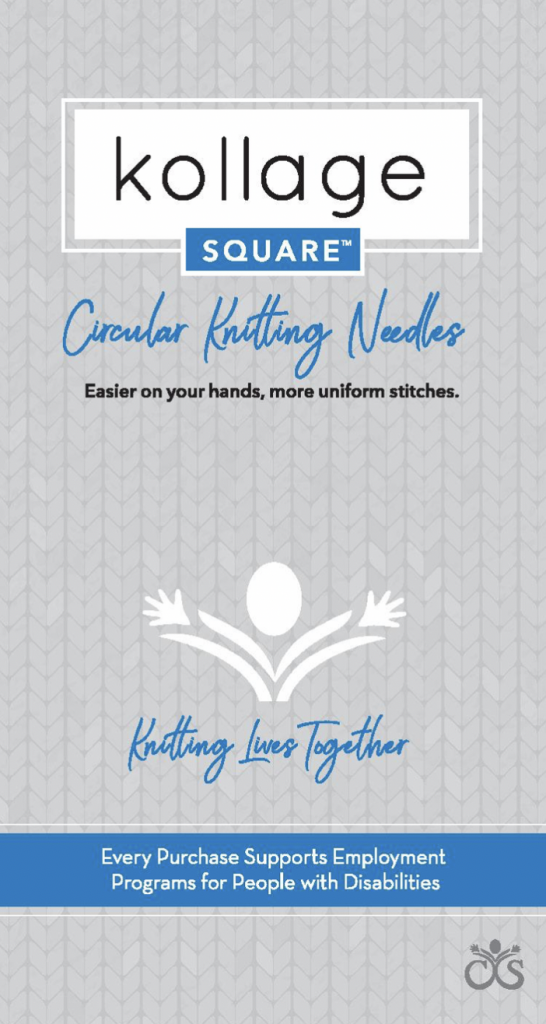 Our entire product line is made by us in North America, with most of the manufacturing taking place on our property in Ontario, Canada. While we don't smelt the aluminum ourselves (we buy that from a plant in the US), we basically do everything else!
In the coming months, we'll roll out our full product line including our original Square™ knitting needles (fixed circular needles with firm and soft cables, straight and double pointed needles (DPNs)), crochet hooks, Sonix and various needle and hook sets; we're sure there's the perfect product waiting to make your knitting and crocheting life easier!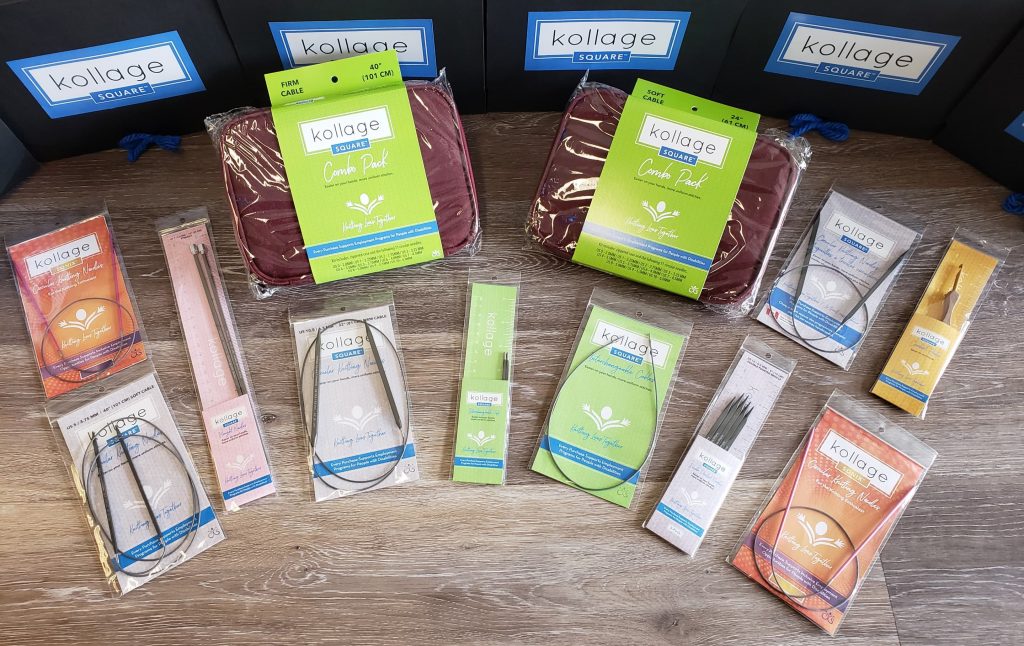 We hope that you've enjoyed getting to know a little more about us and we look forward to knitting all of our lives together!