Valentine's Day Crafting Inspiration
January 25, 2021
Valentine's Day is just around the corner and if you want to craft something special for your sweetheart, now is the time to get started!. Today we've rounded up a few of our favourite knit and crochet patterns full of love. Whether cute and cuddly, covered in hearts, or just intended to keep your favourite person cozy and warm, we hope you'll find some inspiration here. Love is in the air!
Knitting
Nothing says love more than Louis the Lovebot by Rebecca Danger – delight your sweethearts old and young! Add your heart to some gorgeous knitted hats with either My Rainbow Heart by Stephanie Lotven (matching mittens as well!) or the Valentine Love Note Hats by Cassandra May. Put a heart on it! Knit a little heart for a love note with Valentine Hearts by Elizabeth Murphy, or add a heart to a cushy pillow for comfy cuddles using Watercolor Heart Pillow by Jody Rice. Or just give them your heart with Love You Forever by Tanis Lavalee!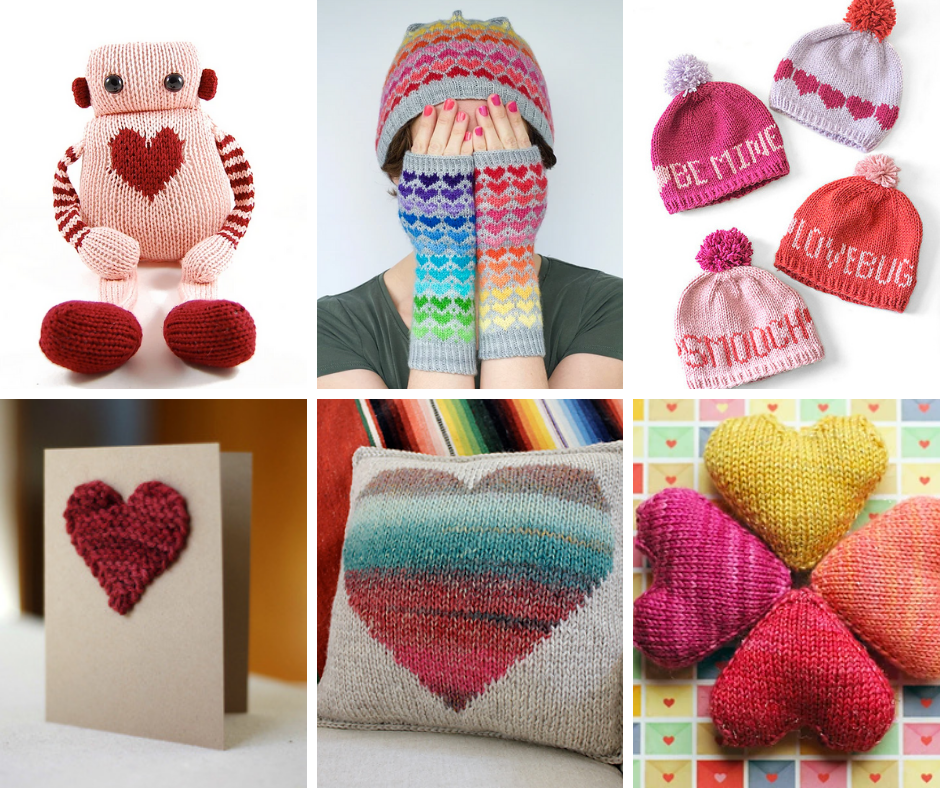 Crochet
Grab your hooks and get started on these LOVE projects! Does your sweetheart love video games? Try the 8 Bit Heart Slouchy by Bethany Dearden. Want to craft something for your little lovebug? The Valentine's Love Bug Beanie by Jennifer Ditton is perfect! Crochet a cozy friend for your love with the Valentine's Day Amigurumi Set by Stringydingding or these gorgeous Valentine's Teddy Bears by Natalia Ruzanova. Keep their mug warm with the Valentine's Day Mug Cozy by Rebecca Langford. Or just celebrate with hearts like the Boho Hearts by Sandra Paul.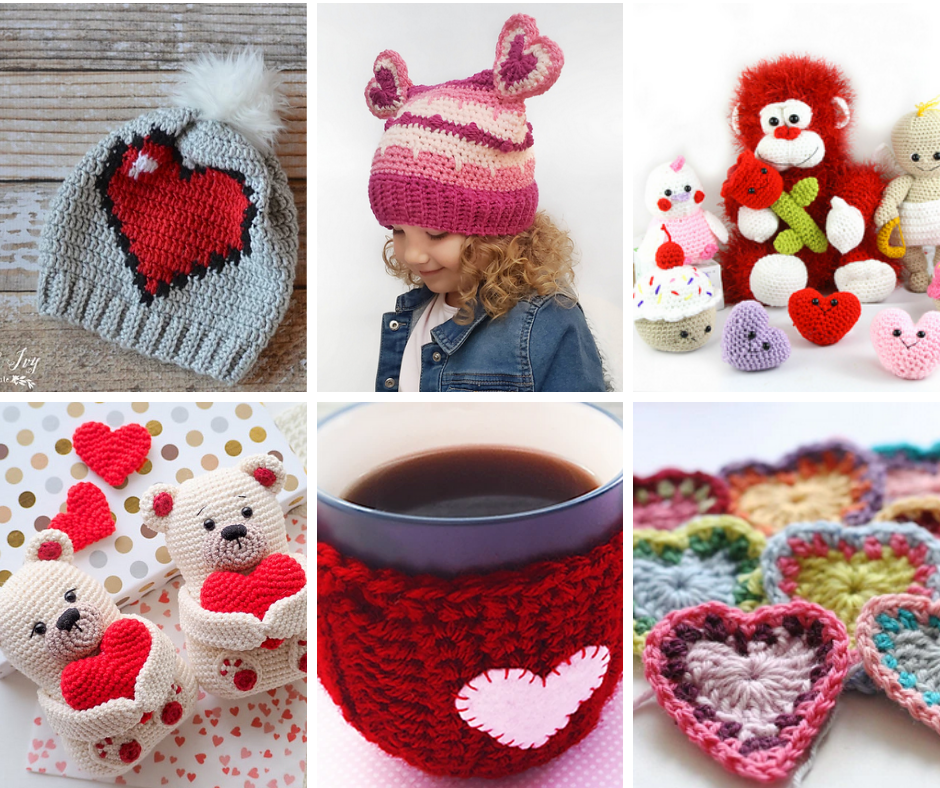 Your Heart's Desire
Are you a crafter at heart? Then Valentine's Day is perfect. Spoil yourself or leave clues for a loved one to spoil you with our SQUARE™ needles or hooks! You can find our products at your local and online retailers using our retail map. And if you're feeling RED, check out the limited edition Celebration Red DPN kit from Fly Yarns on Etsy!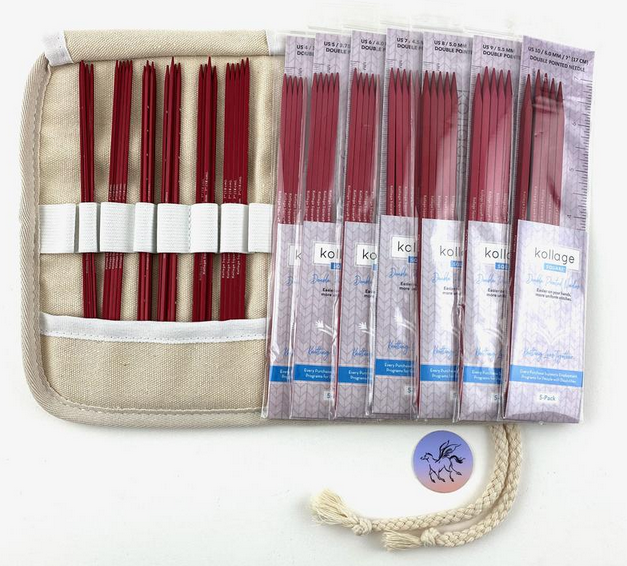 This month we're also debuting our exclusive SQUARE™ gauge ruler in fun colors so you can always check your gauge! Although you'll never need to check what size your needles are (the sizes are laser etched on them), we decided to include square holes so you can easily select the needle size you need. And we've added etched markings so you can measure each inch, and check your stitches per inch!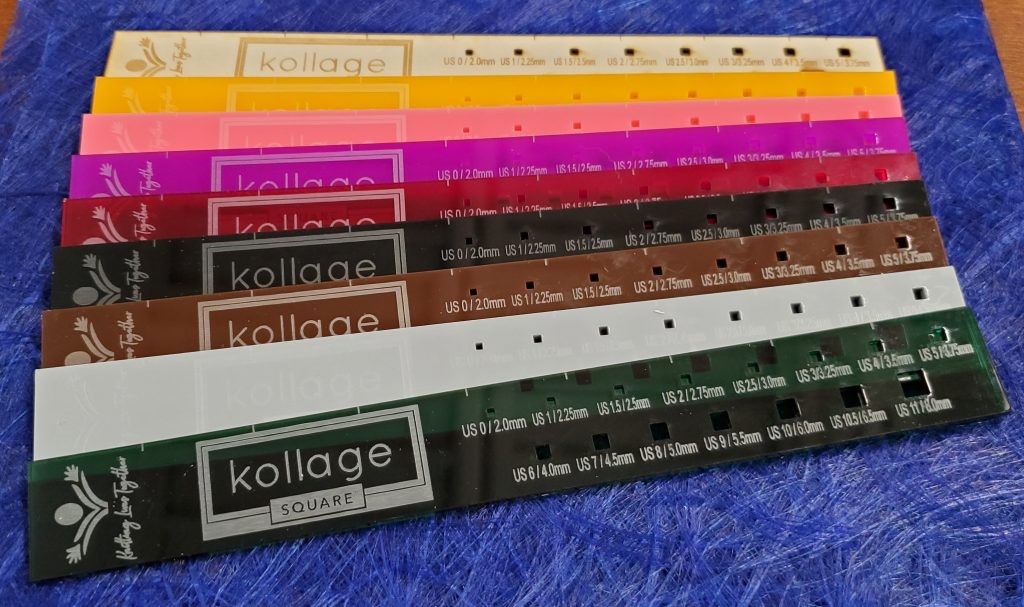 No matter how you choose to celebrate this Valentine's Day we hope it's full of love and craft!
Like this post? Pin it!