Summer Stashbusting with Kollage
June 3, 2021
The weather is finally starting to warm up and we can tell summer is on the way. While we're loving the opportunities to get out of doors and enjoy the sunshine, we're also excited to start some summer knitting and crochet projects. Though we love working on sweaters and winter woollens, summer means we favour smaller projects, projects that can be carried on-the-go and use up more of our precious stash. Today we've pulled together a selection of patterns (and needles and hooks) that will help you stashbust your way through the summer!
(Note: The patterns we've highlighted today are available on Ravelry, but we've included links to purchase on other websites in case you no longer find Ravelry accessible to you.)
Knitting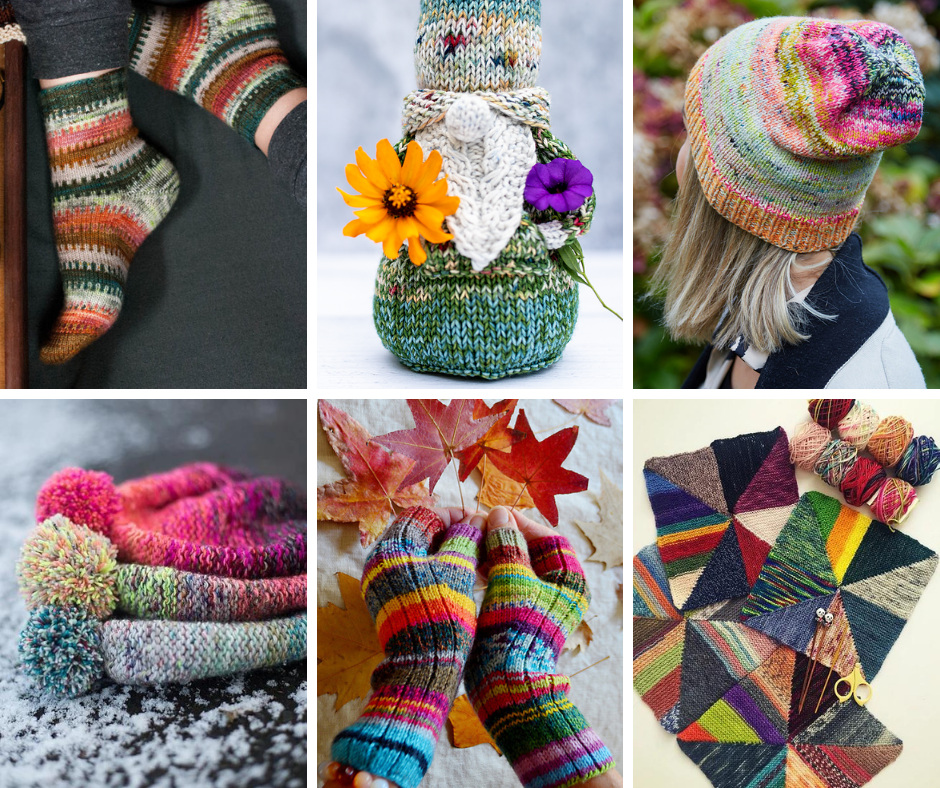 Socks are one of our favourite summer time projects because they're so lightweight and portable! If you've got a set of mini-skeins or lots of scraps check out the Sprocket Socks by Megan Nodecker. Toys are another way to use small amounts of leftover yarns. Gnomes have stolen our hearts – particularly Nice to Gnome You by Sarah Schira. Hats are quick knits and also fairly portable. Get a jump start for fall AND use up those pesky leftovers using either the Scrappy Marl by Beata Jezek (free) or Snap by Tin Can Knits. Fingerless mitts are perfect for chilly mornings – these scrap happy Everything November Mitts by Jen Yard would be perfect in the fall! And if you've got a longer term project in mind like a scrappy blanket, tackle it a little bit at a time with the Pinwheel Scrap Blanket by Mina Philipp.
Circular Needles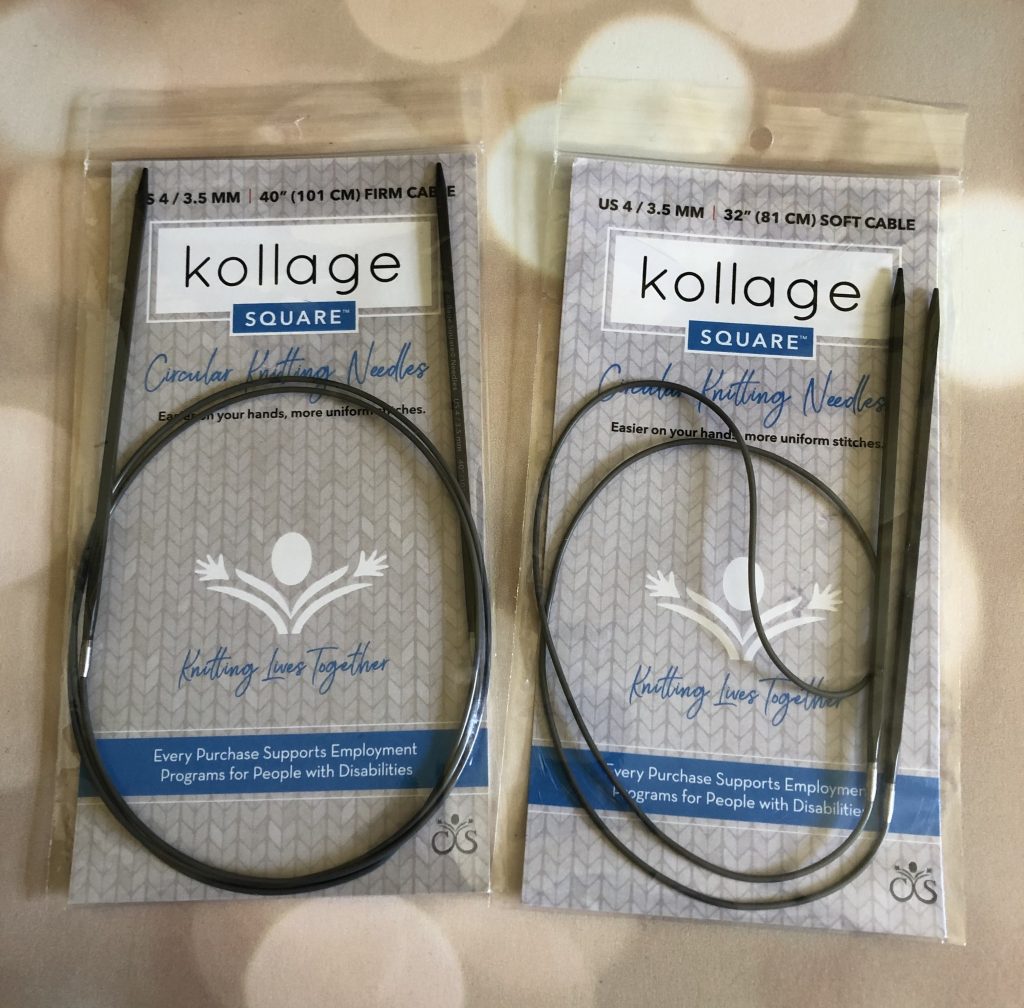 Whether you want to knit socks on 9" circular needles or a big blanket using our longest cable (60"), we've got the perfect circular needle for you. Our fixed circular SQUARE™ needles are the needles that started it all!
SQUARE™ needle tips are made of anodized aluminum and each set of tips is laser-etched with sizing, meaning the information will never rub off. The firm cables feature our unique swivel connector design and the soft cables are perfectly flexible for a variety of knitting projects. Our circular needles are available in sizes US0-US11 (2.0-8.0mm) and in a variety of cable lengths (9", 16", 24", 32", 40", 47" and 60"). We've got the perfect needle for every project you want to knit!
Crochet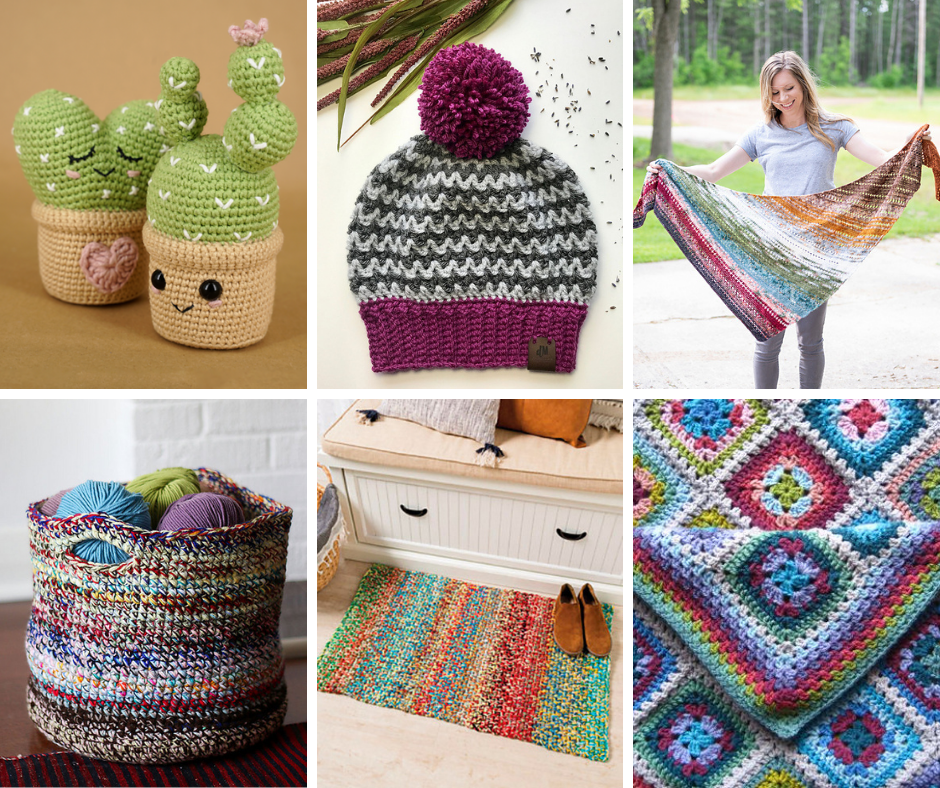 Summer is perfect for crochet! Amigurmi are small and only use little bits of yarn. There are thousands of patterns out there, but we love the summer-themed Sweet Cactus Couple by Natalie Statsenko. Stashbust your way to a new hat with this fun pattern: Kinsley Slouch by Deni Sharpe. Or gather mini-skeins or larger scraps together and build your own adventure with the Venture Shawl by Melissa Fisher. If you're running out of storage, clean up the scrap pile AND create a place to store stash or future projects with the Scrap Yarn Basket by Cintia Gonzalez. In need of a new rug to brighten up a room? Check out the Linen Stitch Scrap Rug by Pia Thadani. And if you'd like to cuddle up with a big blanket this fall, check out the free Harmony Blanket by Lucy of Attic24. 
***
We hope we've given you some stashbusting ideas for summer – we can't wait to see what you make! Share your projects with us on Facebook or using the hashtag #kollagesquareneedles on Instagram. 
If you're in need of new hooks or needles, you can find a store local to you, or purchase online using our retailer map.
Happy making!