August 6, 2020
Are you a sock knitter? We love knitting socks during the summer because they're lightweight, portable projects that can travel with you everywhere you go. Just grab a skein of yarn, the right needle(s) (kollage SQUARE™ of course!) and cast on!
Today we'll discuss a few sock knitting techniques and give you links to more resources. We'll also include a few free pattern suggestions to get you started in your summer sock knitting!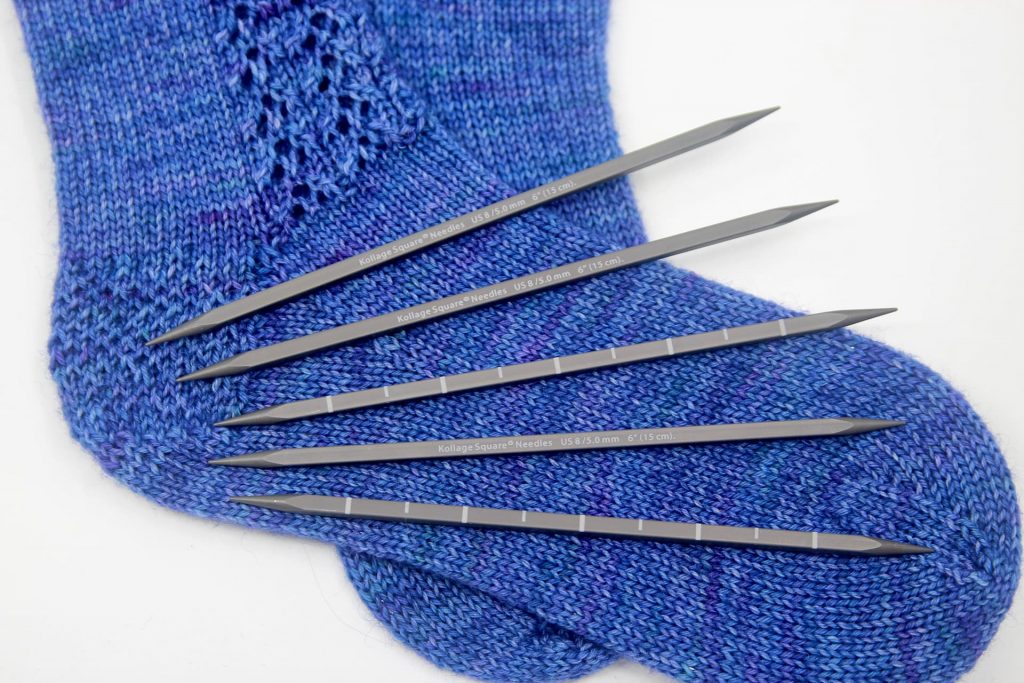 Techniques
One of the reasons we love socks so much is because there are so many ways to knit them! You can knit one sock at a time using DPNs (double pointed needles), or use our SQUARE™ circular needles (or our rounded Sonix needles) to magic loop! Some knitters prefer our firm cables and others prefer our soft cables which are floppy and flexible to accommodate the looping. You can also knit socks two at a time on a single circular needle or using two, avoiding the dreaded "second sock syndrome."
But the needle(s) you use are only the first choice in your sock knitting journey. You can knit socks toe-up (starting at the toe, working through the foot and heel and then up to the cuff) or top down (starting with the cuff and working in the reverse direction). There are tons of different heels to choose from – as you continue to knit socks and experiment with different constructions you'll probably find one that fits you the best. You can substitute that heel into any sock you knit and you'll even have options on toes; you can knit them wider or more rounded by varying your rates of increase/decrease. Did we mention that there are over 40,000 sock patterns on Ravelry to choose from?
Pattern Inspiration
We hope we've piqued your interest in knitting socks, but here's some pattern inspiration to get you started.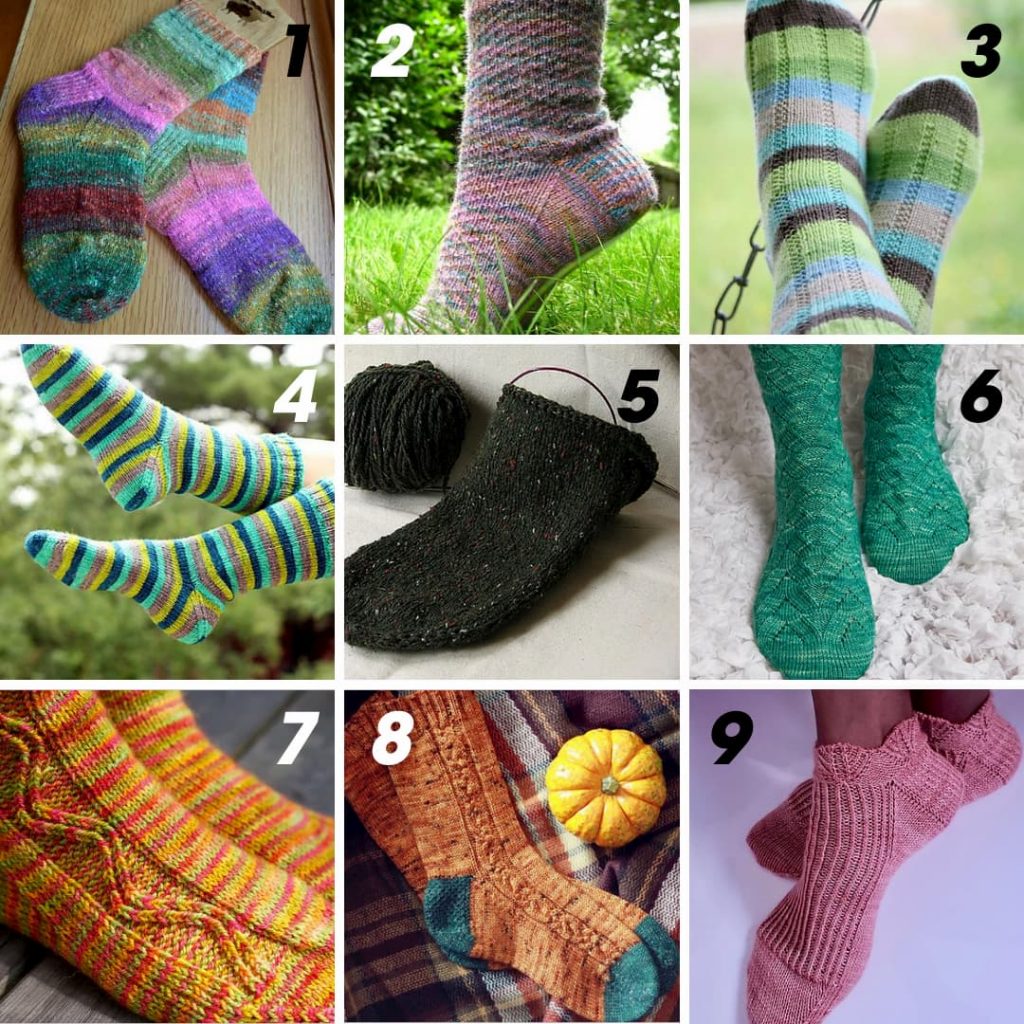 We hope we've given you some resources and inspiration to jumpstart your sock knitting. If you want to see more, we've got a Pinterest board dedicated to sock knitting!
We'd love to see what you create – tag us on Instagram with #kollagesquareneedles or come share your projects in our Facebook group or on our website.
Like this post?
Pin it!