Spring Knitting and Crochet with Kollage
March 17, 2021
Even though things are still frosty in Canada, we know that spring is on the way and we're ready for it. Spring is a time of renewal, and we know that summer will follow with sunny days and warm breezes. We're feeling the urge to craft for the upcoming season so we browsed Ravelry and pulled together our favourite knit and crochet patterns to celebrate the changing of the seasons. We hope you'll find something that inspires you to pick up your needles and hooks!
Knit Pattern Inspiration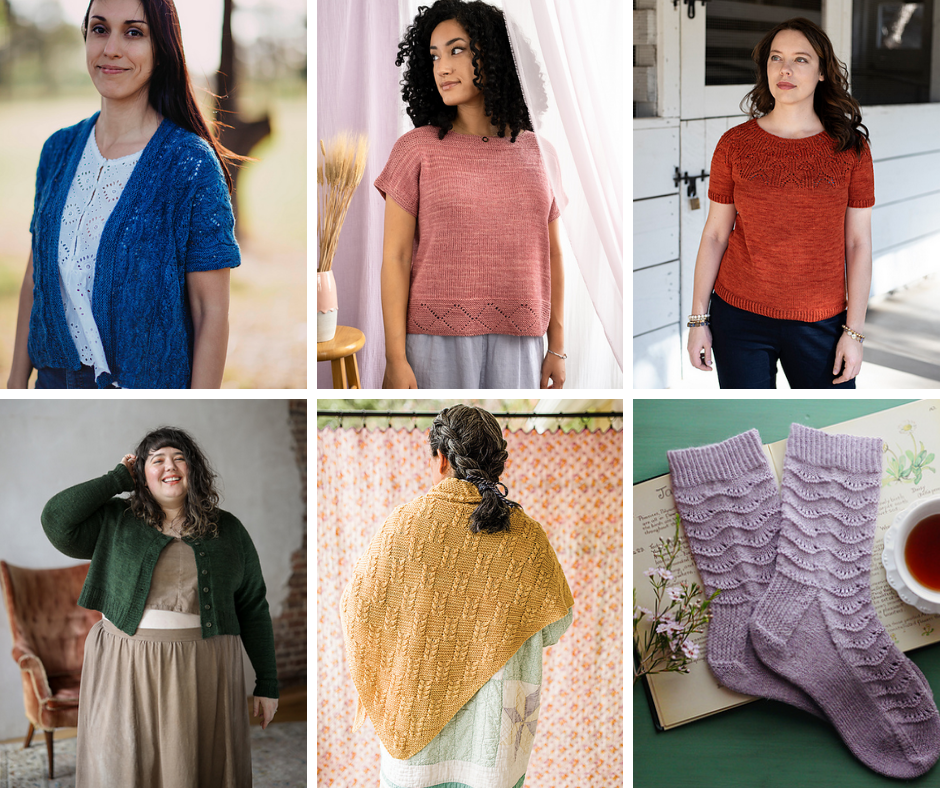 If you're a knitter there's nothing more fun than a spring tee or cardigan. We love Ripple Lake by Joji Locatelli for casual layering. For a simple, but elegant summer look check out Azalea by Elizabeth Smith or the Aliso Creek Top by Irina Anikeeva (and this top part of a whole Vernal collection!). If you need a new layering piece for those cool, rainy spring days, we're smitten with the Deren Cardigan by Jacqueline Cieslak. If it's a new shawl you're after, Wholecloth by Maria Matveeva reminds us of summer fields of grain. And if socks are your favourite project, try Dreaming of Spring by This Handmade Life.
Crochet Pattern Inspiration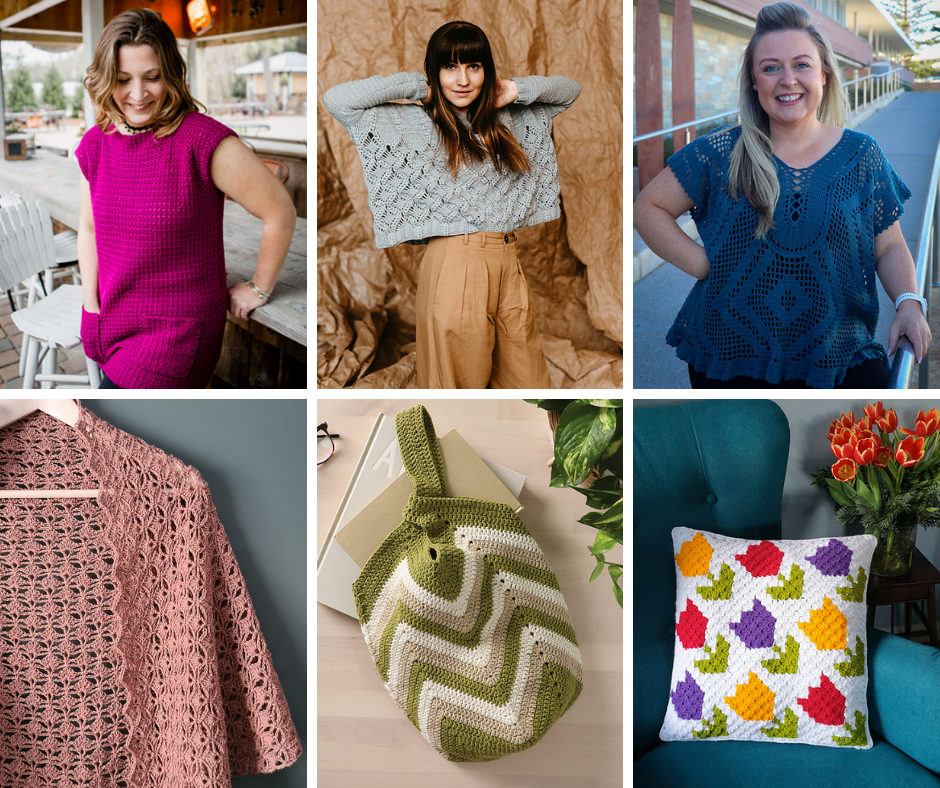 If you're a crocheter, add a bright pop of color to your wardrobe with the Tobago Sun Dress by April M Gopwani. If you need a layering piece, we love the casual Tiara Sweater by Linda Skuja. And if you're planning to be poolside or near the sea, we love the Beach Daze Filet Tunic by Peppergoose. If you're looking for a beautiful shawl to drape around your shoulders try the Spring Blizz Shawl by Camilla Baroe. Always on the run and need a bag to hold everything from sunglasses and a book to produce from the farmer's market? Try Golden Hour by Lana Jois. Finally, add a touch of spring to your home with a fun pillow like Tulip Love by Iris Van Meer.
Spring/Easter Themed Inspiration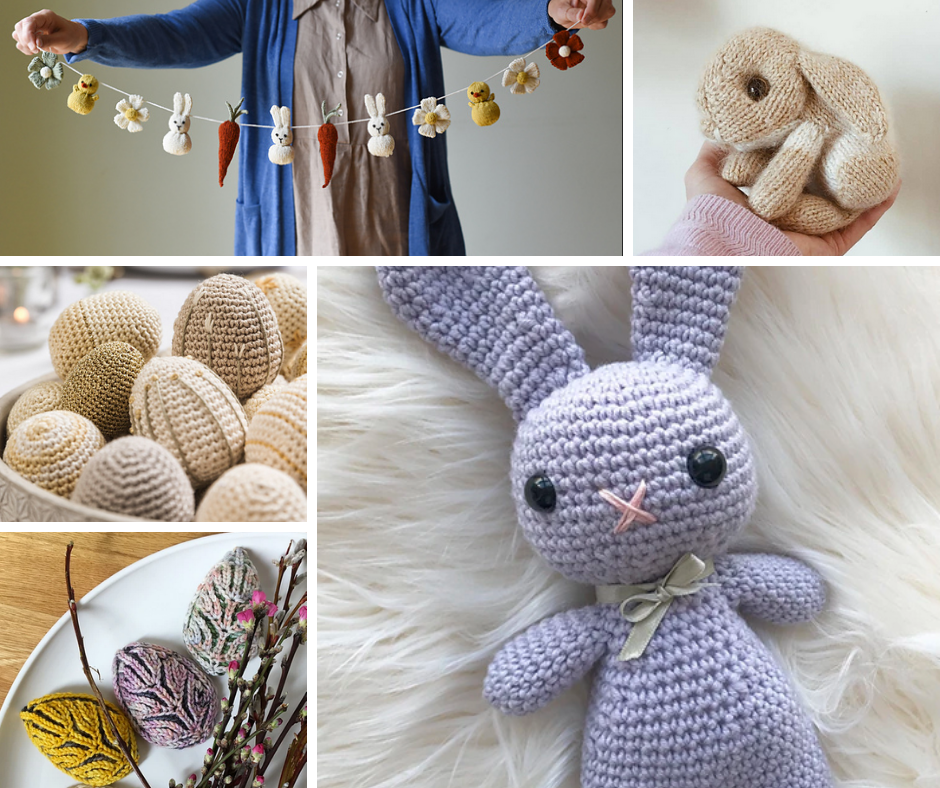 Spring means Easter is close by and we think of bunnies and other spring creatures! Add a touch of whimsy to your mantle with the Spring Charm Set by Susan B Anderson. If you're itching to craft for a little one, why not try either the Easter Bunny by Clare Garland (knit) or the Floral Easter Bunny by Zoe Bartley (crochet)? And celebrate Easter in style with these gorgeous patterns for easter eggs: Easter Brioche Recipe by Katrin Schubert (knit) or Easter Eggs by Pia Johannesen (crochet).
We hope we've given you a little inspiration for the spring!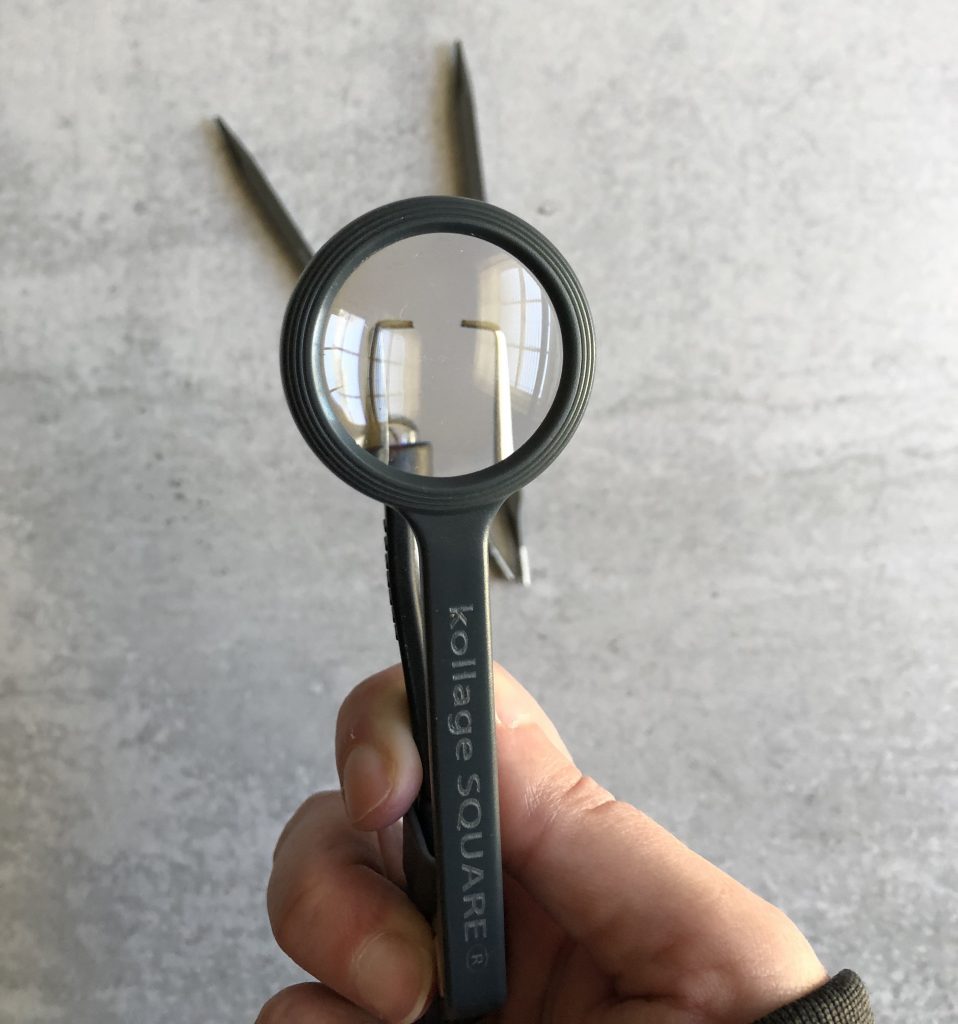 This month we're focusing on the tool we've developed for our interchangeable needles. The new and improved steel tool not only disconnects needle tips from cables, but it also has an LED light and a removable magnifier to make changing needle tips easier. If you've purchased a set of tips and cables or a set, or if you have older kollage SQUARE™ Interchangeable needles, our newly designed tool is compatible and so much easier to use. If you need to get your hands on this tool, you can find a retailer online or near you on our website – we'd love to hear what you think!
Like this post? Pin it!