May 6, 2021
You may be wondering what we mean when we say that Kollage SQUARE™ produces "needles with a story." There are so many parts to the story of how we came to own Kollage SQUARE™, the fantastic people that help produce, package and ship your needles, and what the profits from your purchase support. Keep reading to learn more about our story! 

Our Career Services Story
Kollage SQUARE™ is a subsidiary of Career Services Group Ltd., a division of Career Services. Career Services started as a grass roots initiative in 1972. Our organization was formed by a group of families with disabled members that faced barriers to employment. This group made it their mission to work within the community to find employment opportunities for those disabled members, giving them an opportunity to earn a living, and contribute to the community with dignity.
Career Services has been in business for over 45 years, but we were officially incorporated in 1976. Our business does not have an owner, we are a non-profit organization overseen by a board of directors made up of community minded working and retired professionals that guide our mission to expand inclusive employment.
Career Services is fully involved with our community by providing and supporting the best possible opportunities for growth and development for everyone. We offer the unique combination of an employment service which includes placement and skills development for individuals who face barriers to employment, and a revenue-generating industrial business that offers co-packaging and staffing solutions. All proceeds attained through our business endeavors are re-invested into our organization to expand and support our mission and those we serve.
"We do not define ourselves by offering employment services to a certain focus groups but that we offer our service to anyone with a barrier that needs more hands-on assistance with their employment"

– Cynthia Sparring Executive Director

Our Kollage SQUARE™ Story
Career Services purchased Kollage SQUARE™ in 2019 so that we had our own business and product, something that would provide more stable funding, additional employment opportunities and support our mission. We loved that Kollage SQUARE™ ergonomic needles and hooks help individuals facing barriers (arthritis and carpal tunnel issues) get back to what they love: crafting.
Kollage and Career Services are inclusive employers who strive to set an example for the business community of promotion of people with disabilities in employment. Because of that we hire people with disabilities in all aspects and portions of our business model, including Kollage SQUARE™ Needles. Currently we have inclusive positions within our shipping and retail teams and we are developing new ways to integrate more of our disabled labour force into the Kollage team all the time.
Every time you purchase a Kollage SQUARE™ product those profits go back into supporting people with career exploration, finding the right fit job and job coaching to ensure long term success in the job. Without Kollage and our other business practises we wouldn't be able to provide these essential services to as many people as we do. We also use Kollage as an assessment tool for individuals wishing to pursue a career in manufacturing, production, and retail. Giving real world experience and training helps prepare people for future employment opportunities so your purchase of a needle or a hook contributes in so many more ways!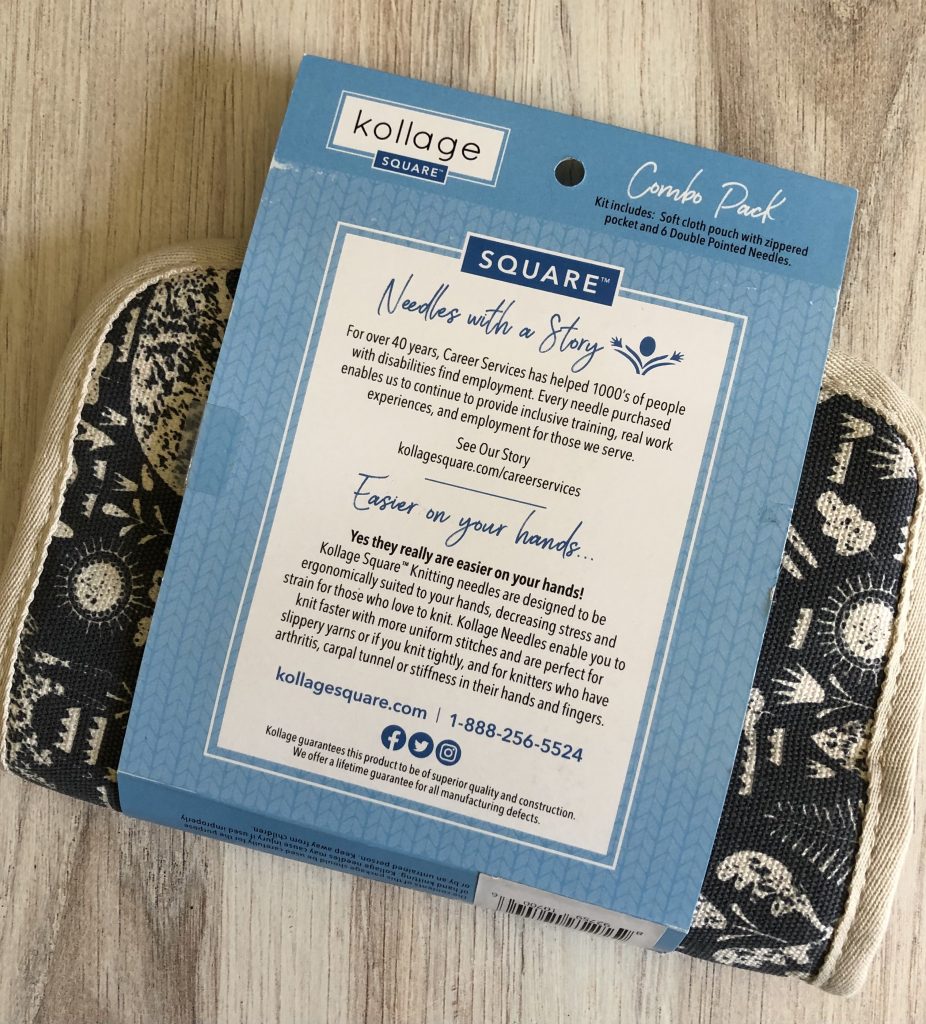 Our Community Story
Beyond what we are able to do within Career Services and Kollage, we love being a part of our community. Team members are represented on a variety of boards & committees including: Employment and Education Centre, CICE (Community Integration through Co-operative Education) Program Advisory Committee & Program Review Committee at St. Lawrence College, Volunteer Centre of St. Lawrence-Rideau, 1000 Islands Regional Workforce Development Board, Workplace Safety and Prevention Services and YMCA Brockville. We are members of both the Brockville and District Chambers of Commerce to ensure that we are a voice in our business community on inclusivity and employment. Finally, one of our Kollage team members is chair of the Brockville Accessibility Advisory Committee. This group aims to identify barriers within community services and buildings and offers expertise on improvements to build environments and customer service for people with disabilities.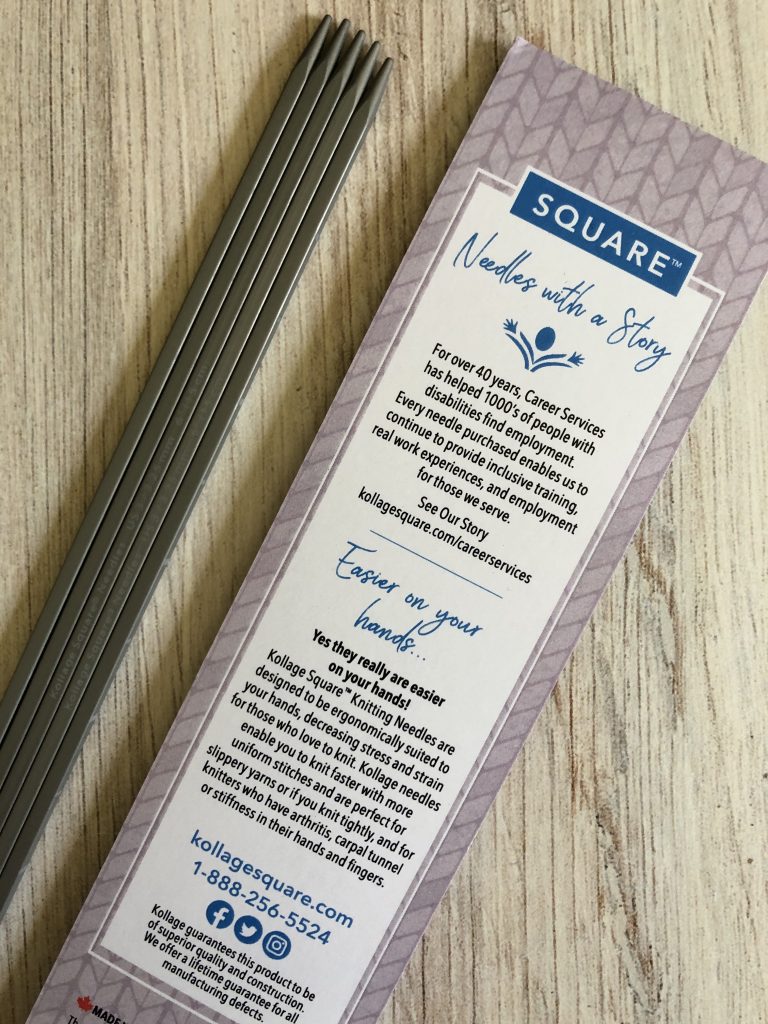 Joining Our Story
We hope that you've enjoyed learning a little bit about why we say we make Needles with a Story. Would you like to become part of our story? You can find out more about Kollage SQUARE™ needles and hooks by visiting our network of retailers, and trying out and purchasing our products.
Are you a local yarn or craft store that would like to join us in sharing our story? You can start the process of becoming a Kollage SQUARE™ retailer here.