Mindful Stitching for Shorter Days
November 16, 2022
Here at Kollage HQ, we recently experienced the dreaded end of Daylight Savings Time – so in addition to the days being shorter, it's darker earlier now too.
As much as we love living in a place where we get to experience every season, the transition into winter can throw off our internal clocks, and our moods. As we prepare for months of cold temperatures and snow, we've gathered a selection of our favourite mindful (or mindless!) patterns to share. The elegant simplicity of these patterns, and the soothing stitches bring us calm and joy.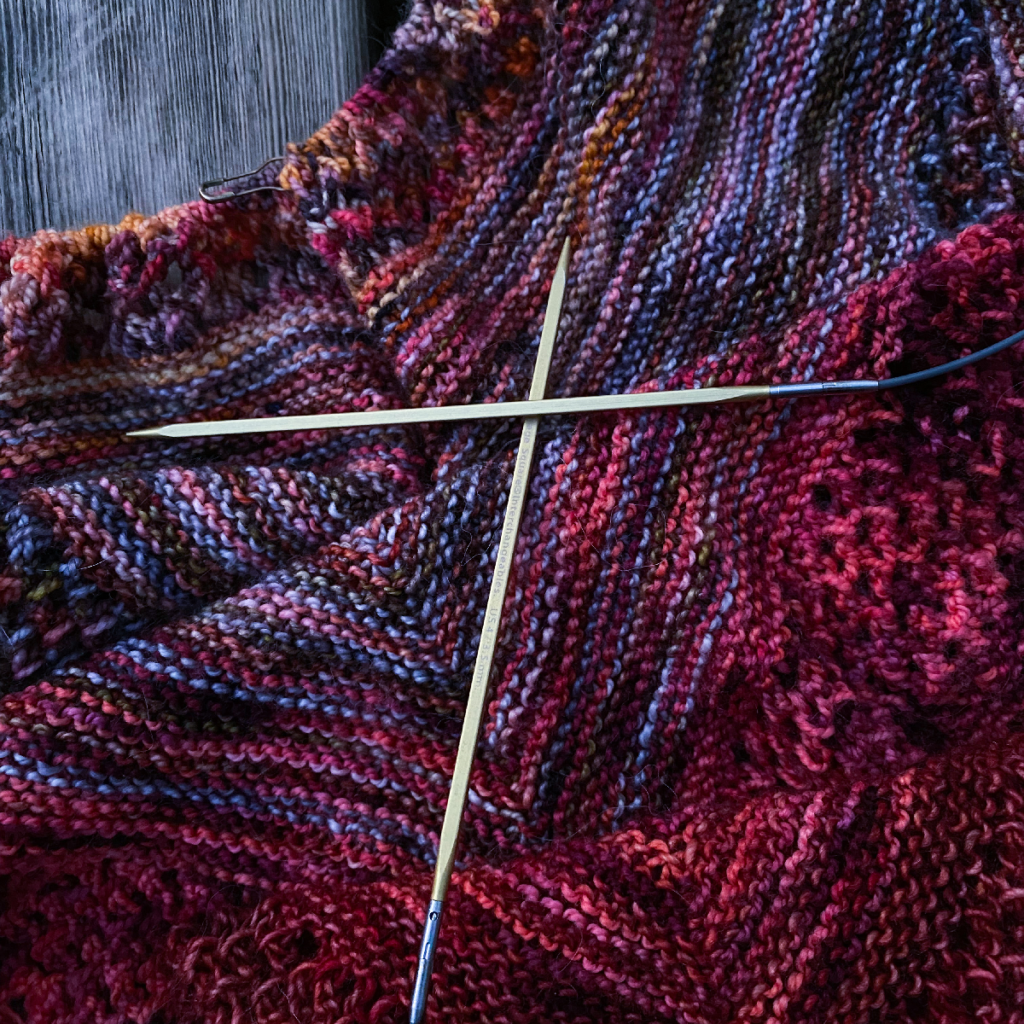 We love garter and stockinette, because each stitch feels effortless and allows you to focus on your work, or Netflix. Patterns like the Find Your Fade Shawl, the Musselburgh hat, or the Flax sweater are popular for a reason!
If you want repeating pattern but want to try something new, the Dotty Cowl, Faded Princess Socks are good options!
And finally, for that crochet itch, the Amber Afghan allows you to check out Tunisian crochet (if you haven't already), and the Scrap Yarn Crochet Basket is an excellent stash buster!
Happy making, and remember to take time to breathe deeply with each stitch!