June 24, 2021
Canada Day is celebrated each year on July 1, commemorating the anniversary of our country's independence and the joining together Canada, Nova Scotia and New Brunswick into the Dominion of Canada. While there is no "standard" celebration, we love celebrating our country with outdoor events like picnics, parades, festivals, barbecues, fireworks and concerts. This year celebrations will be smaller and more home-focused, but today we've rounded up a few quick crafty projects that might help you get in the Canadian spirit!
It's no secret that winter is a big part of the Canadian experience – you'll definitely need a toque! If you're a knitter try Maple Pride by Athena Forbes, and if you're a crocheter try the Chinook Toque by Bethany Dearden. Don't let those precious hands get cold – warm up with the Maple Leaf Mittens by Tin Can Knits. And keep your toes cold with warm woolen socks! Check out Canada Deh! by Dana Gervais. If you just want a quick knit, keep your coffee or tea warm with the Maple Leaf Cup Cozy by Yarnspirations. And if you want to share your Canadian pride, check out these adorable crocheted Canada Day Patches and Pins by Fuzzy Fungi.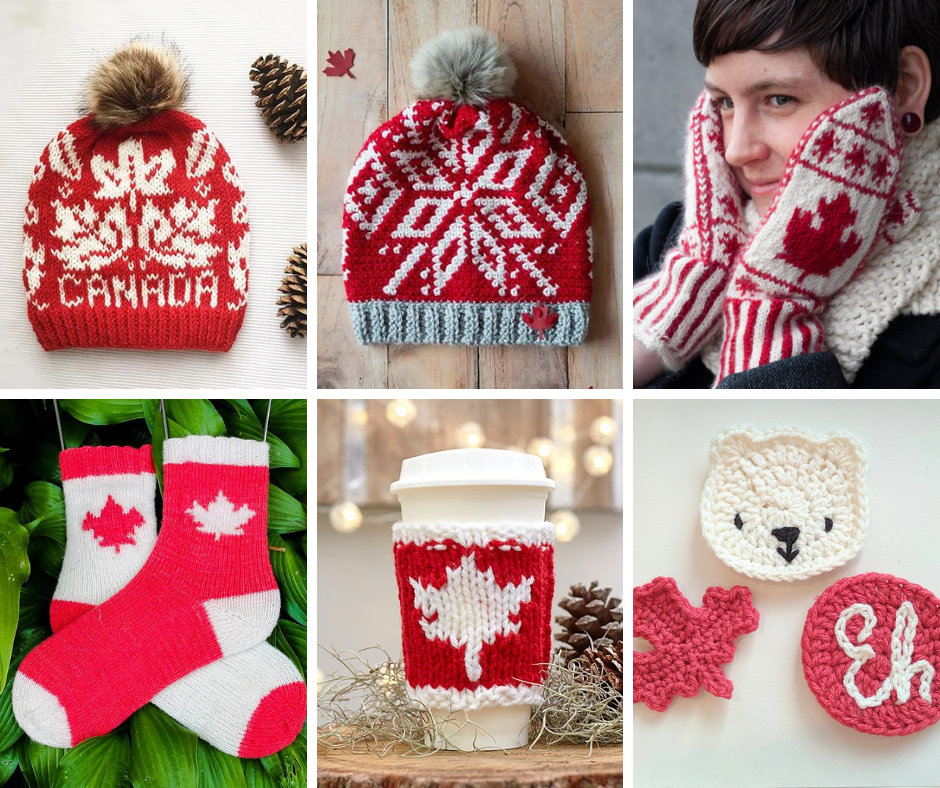 If you're going to craft some Canadian-inspired designs, why not use Canadian needles? All of our kollage SQUARE™ needles and hooks are made in North America, and almost all of the manufacturing takes place on our property in beautiful Ontario, Canada. While we don't smelt the aluminum ourselves (we buy that from a plant in the US), we basically do everything else!
We are passionate about bringing you the highest-quality ergonomic knitting and crocheting tools you have ever used.  We are backed by our top-notch customer service and unbeatable lifetime warranty against manufacturing defects!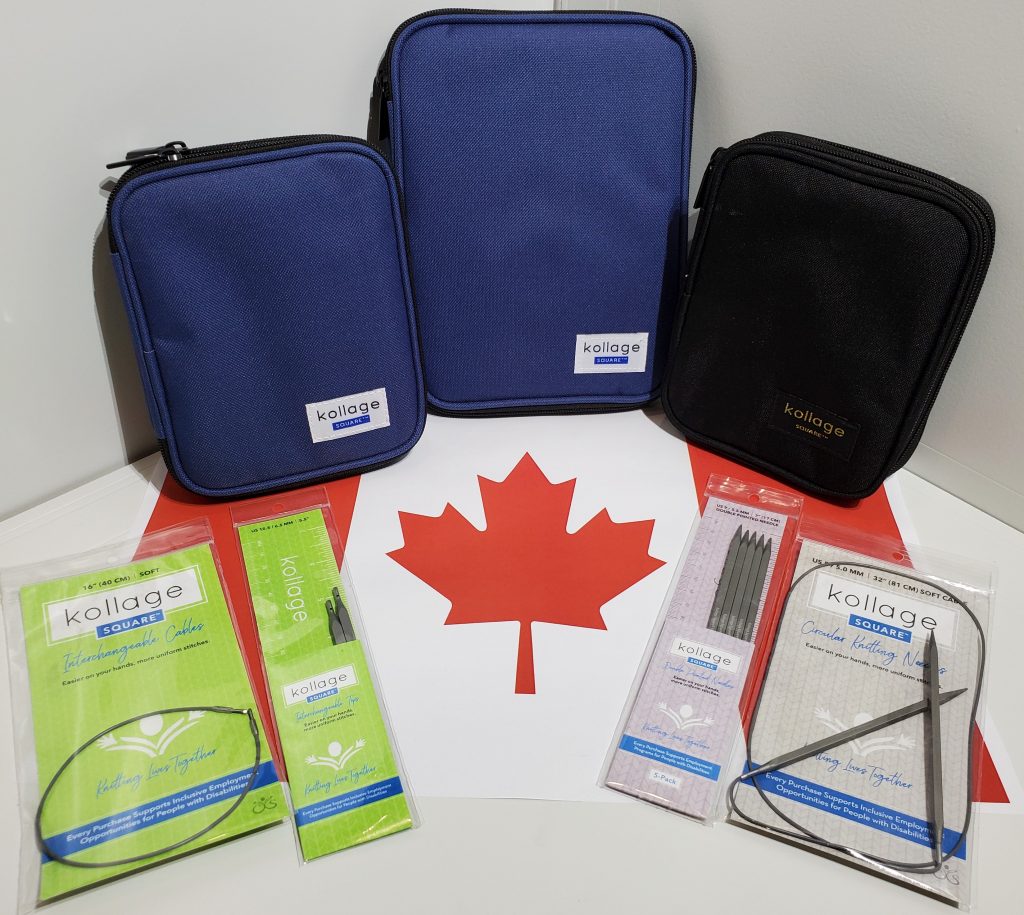 We hope we've given you a bit of crafting inspiration and shared our love for Canada. If you'd like more ideas we have a Pinterest board filled with fun projects!