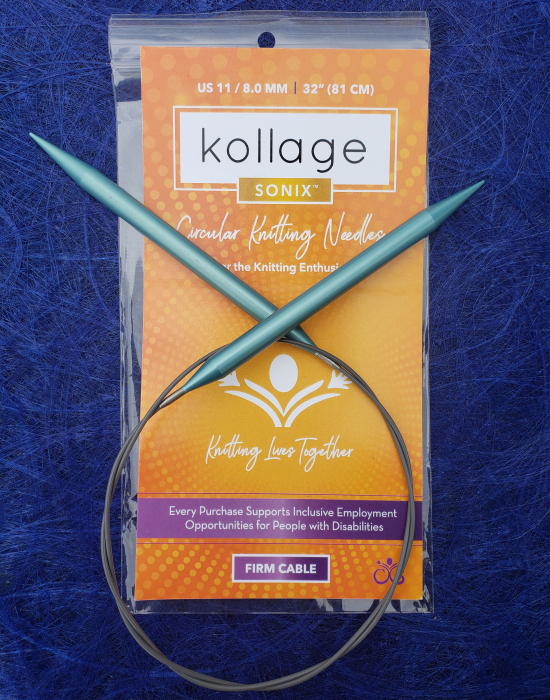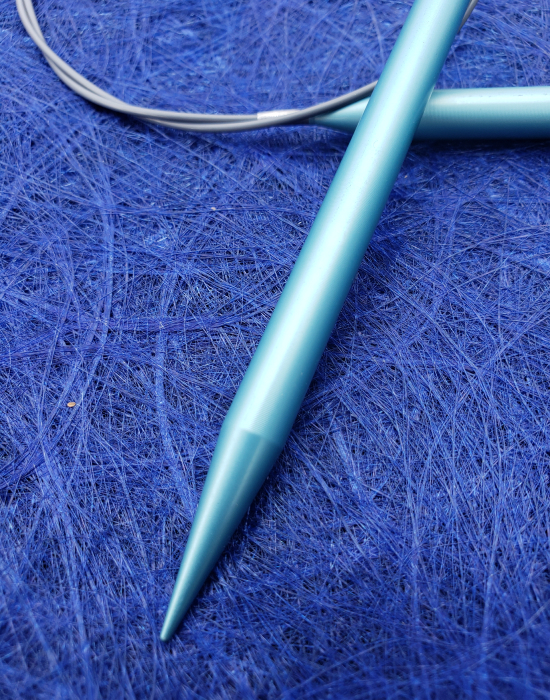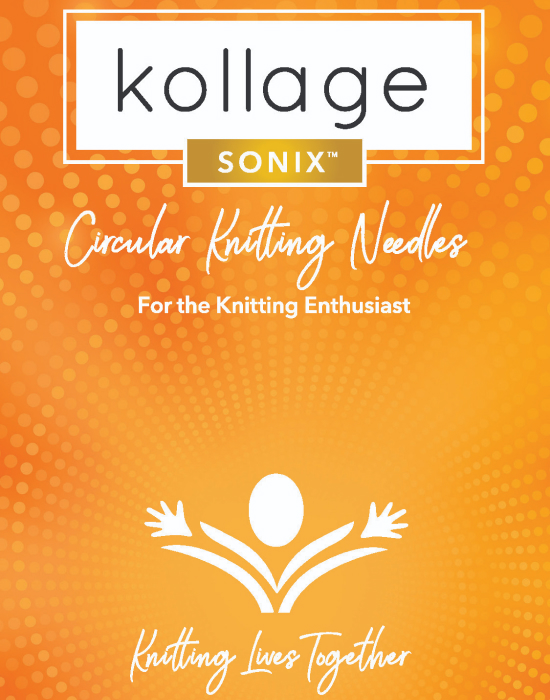 kollage SONIX™ Knitting Needles, Traditional round circular knitting needles, made with high quality lightweight aluminum. Various fun colours of needles and cables.  Unique swivel-joiner prevents firm cables from twisting.  Kollage needles enable you to knit faster with more uniform stitches and are perfect for slippery yarns or if you knit tightly.
High quality product with a lifetime warranty from all manufacturing defects. You're going to love them!
Available Sizes
SONIX™ knitting needle with attached Soft or Firm cable.
SONIX™ Needle Sizes
US 1 (2.25mm), US 1.5 (2.5mm), US 2 (2.75mm), US 2.5 (3mm), US 3 (3.25mm), US 4 (3.5mm), US 5 (3.75mm), US 6 (4mm), US 7 (4.5mm), US 8 (5mm), US 9 (5.5mm), US 10 (6mm), US 10.5 (6.5mm), US 11 (8mm)
Soft Cable lengths & Firm Cable Lengths
16" (40cm), 24" (60cm), 32" (80cm), 40" (101cm), 47" (120cm), 60" (152cm)
Cable Length/Needle Length
16" (40cm) cable has 3.18" (80.8mm) needle 24,32,40,47,60" cables have 4.68" (118.9mm) needle
24,32,40,47,60" cables have 4.68" (118.9mm) needle